e-Learning Language Options
Process improvement initiatives span the globe, and language should not be a training barrier.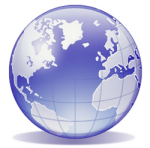 In response to customer demand, we developed identical versions of our courses in multiple languages. Global deployments can now take advantage of these materials to remove the language barrier and deliver a consistent, high-quality and practice-based process improvement curriculum.
These courses are of extra benefit to a Blended Learning deployment, where your mandate is to reduce the cost, time and hassles of international travel.
All language versions use Microsoft® Excel® templates to teach statistics and process improvement tools.
Lean Six Sigma Overview - Training Languages
You can now choose from the following language versions of our Lean Six Sigma Overview online training:
Yellow Belt - Training Languages
You can now choose from the following language versions of our Lean Six Sigma Yellow Belt online training:
Green Belt - Training Languages
In early 2011, MoreSteam.com expanded its international offerings with the release of new foreign-language versions of its 80-hour online Lean Six Sigma Green Belt. You can now choose from the following language versions:
Black Belt - Training Languages
In 2012, MoreSteam.com expanded its international offerings with the release of 90-hour versions of Lean Six Sigma Black Belt. This Black Belt course does not contain all of the materials provided in the English-language Black Belt. You can now choose from the following language versions:
Lean Methods Accelerator - Training Languages
You can now choose from the following language versions of our Lean Methods Accelerator online training: