MoreSteam

More Flexibility. More Capability.
MoreSteam provides training and technology to help organizations build operational excellence in everything they do. We integrate Lean Methods, Lean Six Sigma, Agile Process Design, and PDCA to provide a flexible set of expert tools supporting Enterprise Process Improvement.
---
---
For Individual Use
If you're a professional seeking to advance your process improvement skill set, you can choose from a deep curriculum that spans introductory to advanced courses. With industry, language and software options, your e-Learning is always relevant and engaging.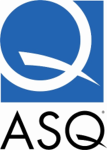 Attention ASQ members: Look for our web-based courses in the ASQ Training Catalog
Can MoreSteam help my company?
We partner with organizations of all sizes, supplying online courses and training support technologies.
Read More
What is Blended Learning?
The most affordable way to improve the effectiveness and success rate of your process improvement training.
Read More
What certifications are available?
Our Green Belt, Black Belt and Master Black Belt programs align to the highest certification standards.
Read More
What data analysis tool do you offer?
You can purchase licenses of EngineRoom® from our site or receive it when you register for a Belt course.
Read More