Webcast: Everyday A3 Conversations: Practicing for Mastery
Dr. Eric Olsen, Associate Professor, California Polytechnic State University

The A3 report and A3 thinking are gaining popularity with Lean Six Sigma programs implemented across all types of organizations. The A3's clear, concise logic connects upper level objectives to action that allows practitioners to implement and continue the cycle of continuous improvement. But how do you master it?
Organizations are still trying to figure out how to fully incorporate A3s into their toolboxes and cultures. Many organizations possess the desire for more A3s at the operational level and even have top-level buy-in. However, most of these organizations, as with any organizational change, are finding it easier said than done. Implementation is often spotty and forced. The lack of practice can hinder ever achieving mastery.
In this Webinar, Dr. Olsen will help you discover ways to make the use of A3s more practical and generally applicable. He will highlight the many ways that the logic of A3 thinking can be incorporated into everyday activities and communication that reinforce the practice and make it more likely to "stick" as part of your organization's Lean Six Sigma culture.
In this session, the following key points will be covered:

What constitutes the "DNA" of A3 thinking
How A3 thinking relates to the DMAIC process
How to gain mastery in A3 thinking though repetitive application in non-traditional situations
Examples of A3 thinking in various business and personal situations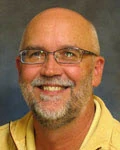 Dr. Eric Olsen, Associate Professor, California Polytechnic State University
Dr. Eric Olsen is Associate Professor of Industrial Technology - Orfalea College of Business at California Polytechnic State University in San Luis Obispo, California. Dr. Olsen teaches undergraduate and master's courses in Lean thinking, Six Sigma, and operations management. He has published, consulted, and trained in Lean performance improvement, strategy deployment, and Six Sigma.
He holds a bachelors in mechanical engineering from University of Florida and an MBA from Southern Methodist University. Tyler was awarded Lean Six Sigma Green & Black Belt certifications while at Lockheed Martin and is currently pursuing Master Black Belt certification.
Prior to joining academia, Dr. Olsen had over 20 years of industry experience in engineering and manufacturing management working for Caterpillar Tractor, Litton Poly Scientific, and Hewlett Packard. He received an MBA from Virginia Polytechnic Institute and an MA/PhD in Operations Management from The Ohio State University, with a dissertation that compared the financial performance of Lean versus non-Lean companies. Growing areas of interest and work for Dr. Olsen are sustainability and lean packaging.