Overview
Project-based learning supported by individualized coaching to achieve your Black Belt certification
Supplement our Black Belt eLearning course and certification program with instructor support, coaching, and hands-on practice. This training model has been successful for our corporate clients for years and is now available to individuals and small groups.
Our hybrid program combines proven technology and personal interaction to achieve optimum results. Guided by our experience in working with thousands of corporate clients, we have developed an approach to develop the individual's capability to effect meaningful process change, not to merely pass a test or complete a case study.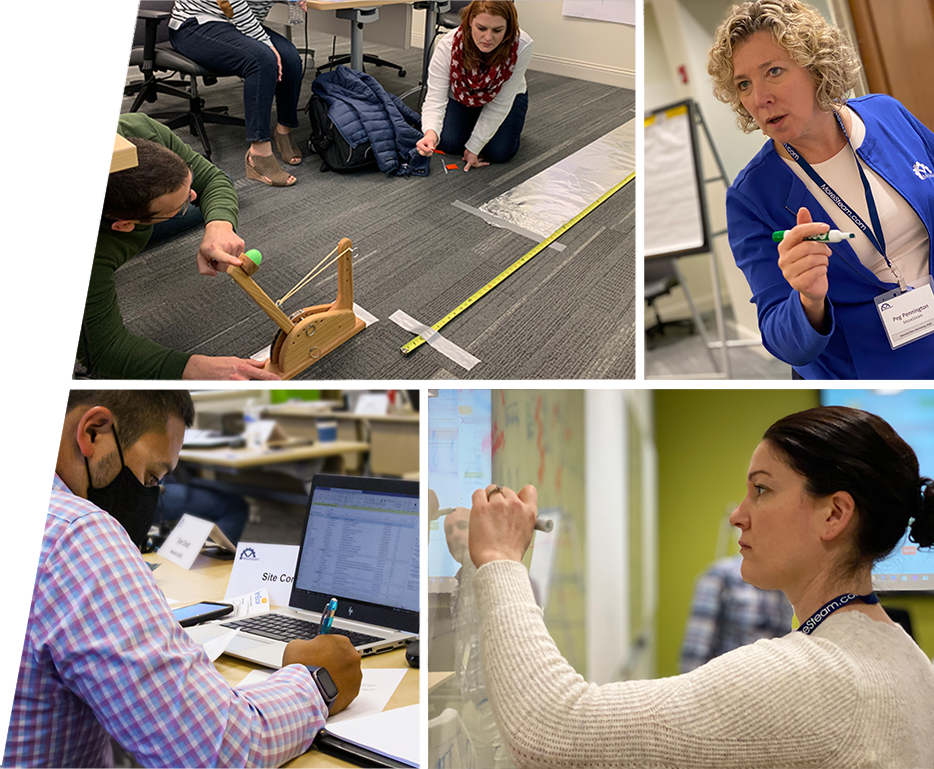 Benefits
Testimonials
"Accessible, engaging and very informative!"

– Laura, University of South Carolina

"Very comprehensive, covering practical key concepts and examples of various projects. I highly recommend this training."

– Jon, T. Marzetti Company

"This is one of the best online courses that I have attended. It provides a very clear understanding of Lean Six Sigma, even to the uninitiated."

– Senapathy, Emirates NBD

"I really enjoyed the course. I have started applying many of the methodologies into my day-to-day routines, and I can see the difference."

– Abdi, Hertz

"EngineRoom was great — I couldn't have passed without it!"

– Michele, Biogen
Program Design
We've designed this program to ensure your success. We put it all together for you.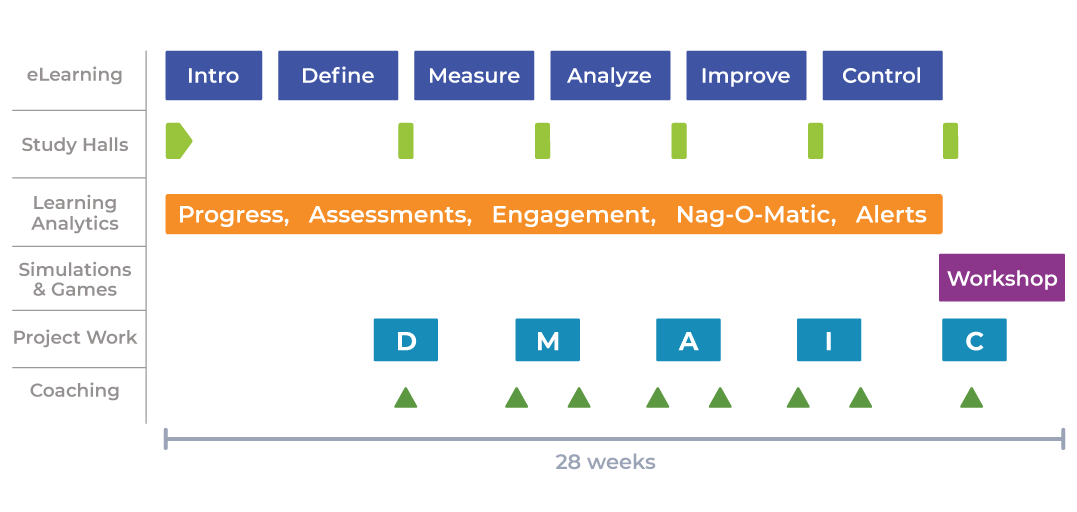 From the Kick-off to the last Virtual Instructor-Led Study Hall, the program is 28 weeks in length. Candidates have a total of 18 months from the date of enrollment to achieve certification and have full access to the online content during that period.
Program Details
Course length: 28 weeks
At the start of the program, you will be assigned an instructor (Master Black Belt) who will be your primary contact regarding questions and certification requirements. As part of the program, you receive 5 hours of one-on-one-project coaching that is consumed as needed. Each coaching session is scheduled in advance and must be for a minimum of 30 minutes.
Training is followed by testing and verification of experience through 2 Black Belt projects. Black Belt candidates will begin their initial project in the early stages of the training. When all the requirements have been completed, you will be awarded certification through MoreSteam.
Participants must have certification complete within 18 months.
Blended Black Belt
Training + Certificaiton
The enrollment fee covers all cosdts for the courses and materials as well as:
137-Hour Online Black Belt Course
6 Virtual Instructor-Led Study Halls
1-Week In-Person Simulation-based Workshop
5 hours of 1-on-1 Coaching & Project Support
Black Belt Certification Exam
$5,950
If you elect to use Minitab, program participants must have access to a laptop loaded with the latest version of Minitab.
Program Schedule
Spring 2022
Workshop Location: Columbus, OH
We currently have a blended Black Belt session in progress. Don't worry! A new session is scheduled to kick-off this spring on February 24, 2022. Find a problem to solve and plan to join us!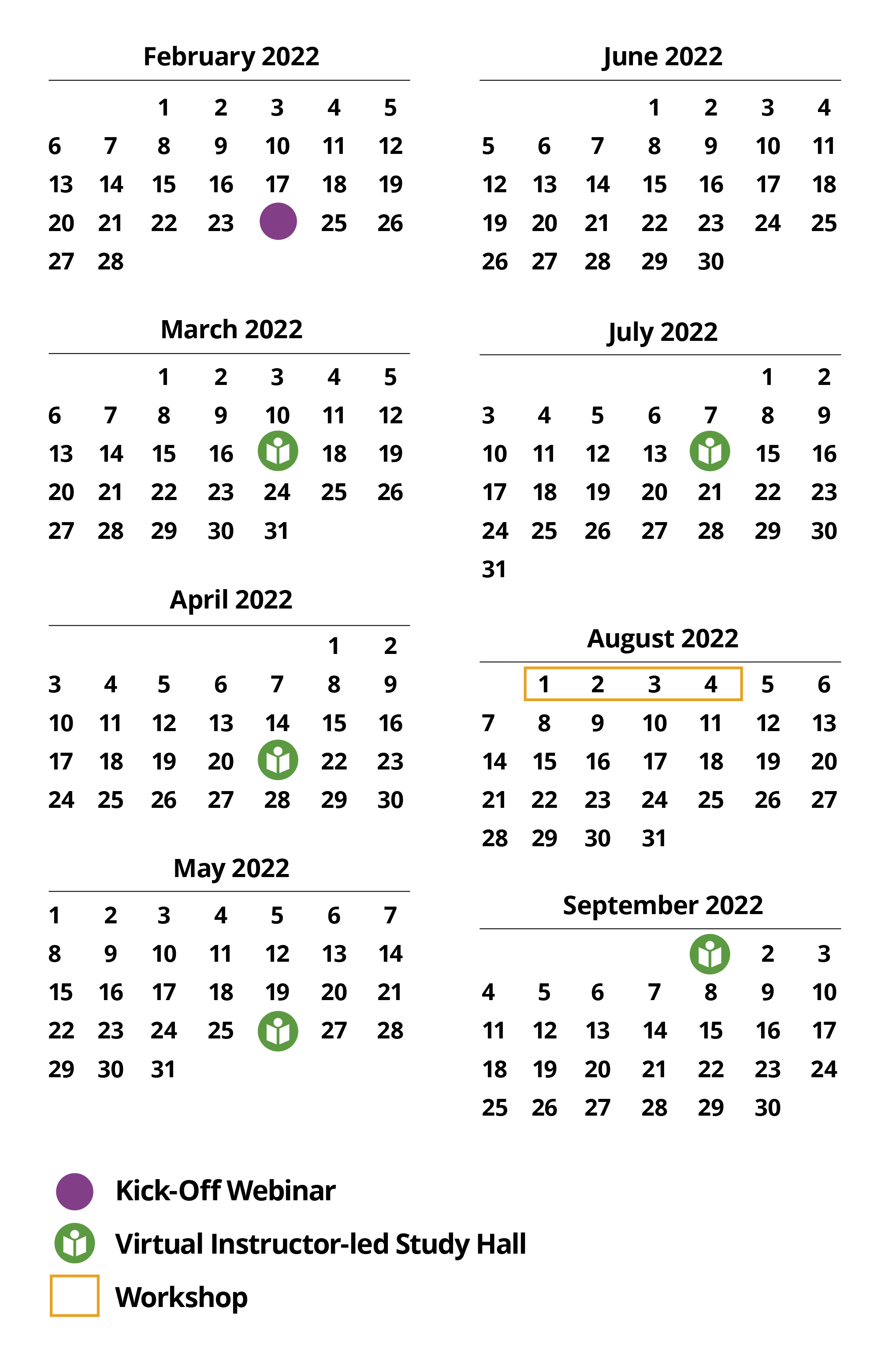 Ready to Get Started?
Kick-off Webinar
1 HR
Online Course Work
27 HRS
Introduction to Lean Six Sigma
Define I - Starting a Project and Leading Teams
Define II - Voice of the Customer
Define III - Mapping the Process
Study Hall #1
2 HRS
Online Course Work
15 HRS
Measure I - Measurements and Basic Statistics
Measure II - Measurement System Analysis
Study Hall #2
2 HRS
Online Course Work
22 HRS
Measure III - Charting Process Behavior
Analyze I - Identifying Potential Root Causes
Study Hall #3
2 HRS
Online Course Work
22 HRS
Analyze II - Hypothesis Testing
Study Hall #4
2 HRS
1-Week Simulation Workshop
InBox Lean Office Simulation
SigmaBrew DMAIC - Project Simulation
DOE REview & Hands-on Practice
Online Course Work
32 HRS
Analyze III - Design of Experiments
Study Hall #5
for those not attending workshop)
2 HRS
Online Course Work
19 HRS
Study Hall #6
2 HRS
Exam & Project Work
CERTIFICATION
1-Week Simulation-Based Workshop
During this time you will put all your process improvement skills to practice. Take a process not meeting customer expectations and follow the end-to-end journey of defining the problem, collecting data, and implementing process changes to meet your target goals.
Program Instructors & Coaches
Course material written by industry experts with years of experience, making this the most comprehensive and beneficial online Green Belt course available.
Frequently Asked Questions
How do I access the course?
You can access the course anywhere you can get on the Internet — simply login at MoreSteam.com from your computer, tablet, or phone.
When can I begin the course and how long does it take?
With eLearning, you can start at any time after purchase, however we do close registration two weeks before the Kick-Off Webinar. You do not have to wait for other students to get started.
From the Kick-off to the last Virtual Instructor-Led Study Hall, the program is 28 weeks in length. Access is provided to the online content for 365 days.
Candidates have a total of 18 months from the date of enrollment to achieve certification.
Are there prerequisites to this course?
This course has no prerequisites. Unlike other online providers, we do not require you to take any prerequisite course, Green Belt or other, prior to your Black Belt training. Our Black Belt course includes - as a subset - all of the material you would learn for a Lean Six Sigma Green Belt. If you have already taken MoreSteam's Green Belt course, contact us to request an upgrade to Black Belt.
Are there any course customizations for my industry?
Industry Options
This course is available in several "industry-specific flavors":
Manufacturing (default), Healthcare, Financial Services, and Services. Each version features customized case studies, examples and exercises. You can select your version when you purchase the program.
The virtual Study Halls and Workshop will present more service-oriented examples.
Software Options
This course supports EngineRoom® or Minitab® (version 17 or higher) data analysis software. The subscription fee for EngineRoom® software is included in the price of the EngineRoom-supported version of the course.
When you enroll in the EngineRoom version, you receive 365 days of access to EngineRoom, MoreSteam's web-based data analysis tool to use along with the course and tutorials.
If you select the Minitab version of the course, you will need to purchase and provide your own license of the software.
Do I need a project to complete the training?
A real-world project will significantly enhance the learning experience because you can use it to directly practice the concepts and tools as you complete the course. Therefore, we strongly recommend that you work on your project as you are completing your training. You will also need to complete a second project to achieve certification.
Do I need to complete the eLearning to attend the "Study Halls" and Workshop?
Absolutely! This program requires candidates to stay on task. Before attending the Virtual Study Halls and Workshop, Black Belt candidates need to complete the defined eLearning lessons. Your coach will monitor your progress and you will be notified if you fall behind.
Do you offer pricing discounts for groups of trainees and deployments?
Why Choose MoreSteam?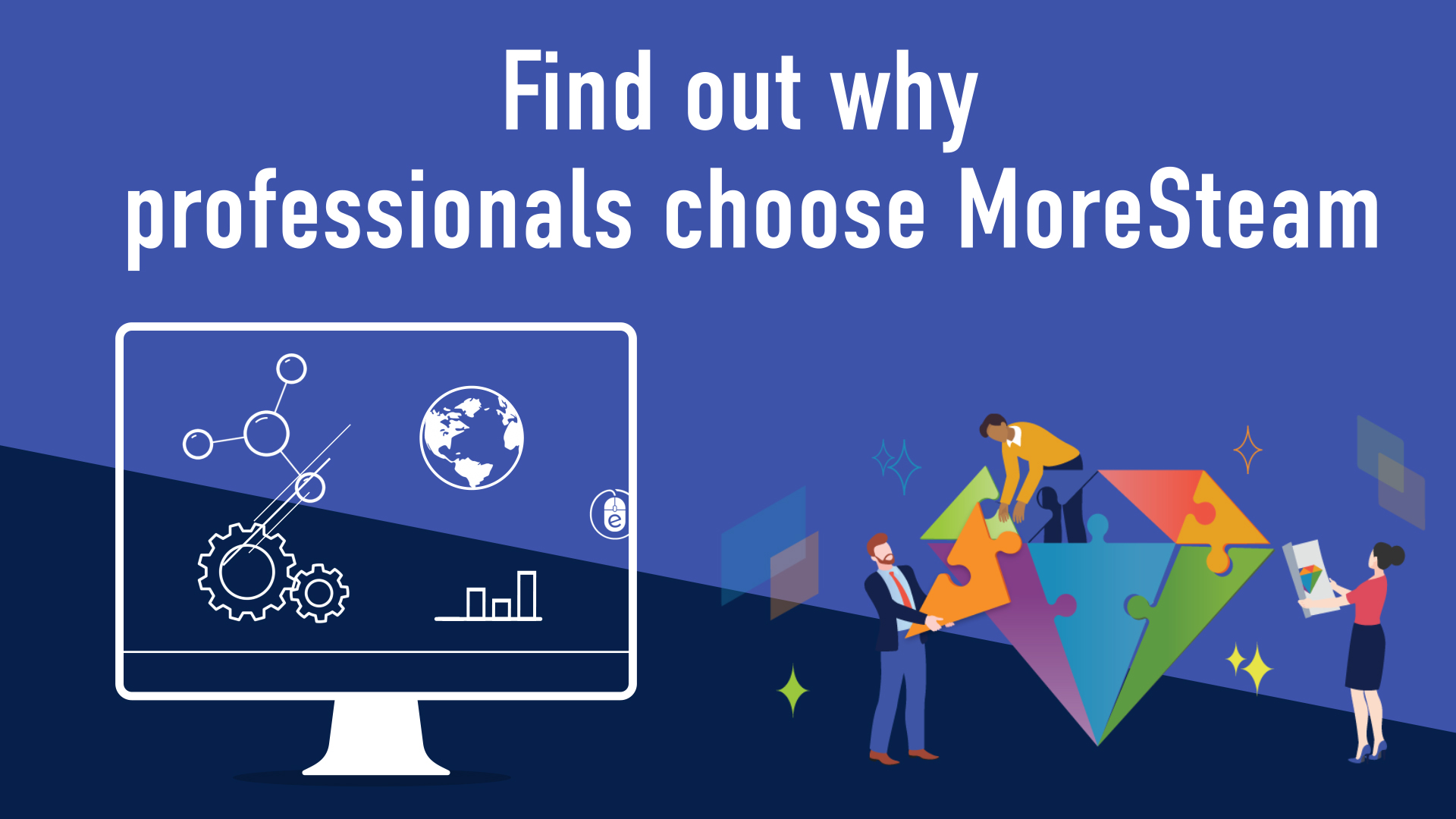 MoreSteam.com is the world's leading provider of online training, certification, and technology for Lean Six Sigma. By choosing us as your source of training, you will join a network of more than 600,000 professionals across the world, representing more than 50% of all Fortune 500 companies and several prestigious universities.
Simply put, we offer the most comprehensive and beneficial online Lean Six Sigma training available, and we pride ourselves on preparing students to thrive in whatever industry they pursue.
MoreSteam is honored to be a longtime partner with the American Society for Quality. ASQ members can find our courses in the ASQ Training Catalog.
Still have questions? We're here to help.