Power Your Processes with Web-based Data Analysis
Recorded Webcast
Smita Skrivanek, Senior Statistician – MoreSteam.com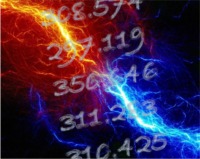 Where should you do your data analysis and where should your data reside – in the cloud or on the ground?
As users have gained comfort with doing personal business on the web, the interest has grown to bring the same benefits and functionality to the applications we use at work. The bar has been raised. We expect our project tools to have the same mobility as we have with our personal online banking. We expect to be able to collaborate with other team members as easily as we share thoughts and images across social media channels. We also want the latest and the greatest of it all.
The evolution from native desktop software to collaborative web-based applications provides a wealth of new opportunities in the sharing of project work, uploading of process outputs to provide analytical context, and enabling study-level discussions to document critical thinking. The new technology can make it easier to conduct the proper analysis and draw the proper conclusions.
This session discusses the following:
Speaker Details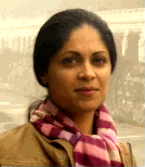 Smita Skrivanek has been with MoreSteam for over 10 years, building curriculum, coaching, reviewing projects, and assisting students with questions on advanced statistics. Currently, she heads the research and development operation for EngineRoom software, including its patented hypothesis testing and DOE wizard elements. Smita previously taught college-level Statistics courses.
Smita has a Masters in Applied Statistics from The Ohio State University and an MBA from Indiana University Kelley School of Business.