Creating the Pull for Continuous Improvement
Recorded Webcast
Dale Gibbons, Vice President, Chief Operations Officer – Farm Credit Mid-America
Question: If you were opening a hot dog stand and were granted one wish, what would it be?

Answer: A starving crowd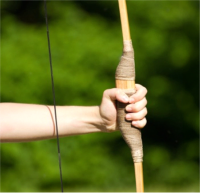 If you don't have a "starving crowd" asking for continuous improvement, then you have to create one. It's the proverbial debate between push vs. pull. Pushing programs may get you compliance, but it won't get you commitment.
However, getting the kind of commitment to continuous improvement that translates into initiating projects can be a herculean task in most organizations. Many employees are still trying to find their equilibrium after corporate restructurings, staff downsizings, or strategic shifts which have taken place in recent years. The last thing most employees want is to create more churn and change, and the executives that need to lead the effort may be experiencing some of the same heartburn. So where to start? The Board Room.
This session discusses the following:
Speaker Details

Dale is Vice President and COO with Farm Credit Services Mid-America, a $20 billion lender serving farmers and rural residents. He is also an entrepreneur, writer and speaker.
He graduated from Purdue University and began his career in the aerospace industry as a field service liaison with General Electric's aircraft engine group. His career experience includes tenure with Compaq, EDS and Manpower, Inc.
Dale founded The Continuous Improvement Center in 2008, consulting with businesses on process improvement and performance excellence. He also acquired a small, struggling technology firm which is now ranked 4th on the Business First list of 50 largest Louisville, KY area technology firms and has made the Inc. Magazine list of fastest growing private small businesses in the U.S.