Webcast: Kano Analysis: Prioritizing Customer Needs
Doug Evans, Senior Lecturer at Fisher College of Business at The Ohio State University

Your organization may have extensive customer feedback from surveys, focus groups, complaints, returns, and warranty claims, but traditional customer satisfaction measures don't help you to understand what "wows" your customers. The Kano model was developed to reflect the relationship between functional achievement of a product/service and customer satisfaction. Customers expect some fundamental characteristics and love to be delighted with features that exceed their baseline expectations. However, it's tricky deciphering the categories from traditional customer feedback, especially when customer expectations shift over time.
Join Doug Evans for this one-hour webinar as he shares his insights into using the Kano model to get your customers to tell you what they really want.
In this session, the following key points will be covered:

Purpose of the Kano model
Different types of customer needs
Shifting expectations of customers
Using paired questions to determine the type of need of an attribute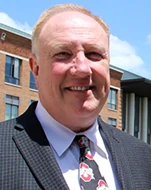 Doug Evans, Senior Lecturer at Fisher College of Business at The Ohio State University
Doug joined Fisher in 2010 after spending 12 years in industry and 20 years in the U.S. Air Force. At Fisher, he teaches business statistics, industrial designed experiments, Lean/Six Sigma principles and mentors Lean/Six Sigma projects. Prior to coming to Fisher, he was the director of Lean Six Sigma training at Quest Diagnostics and also worked as a senior consultant at George Group and Corning.
Doug earned a Bachelor's in Electrical Engineering from the University of Maryland and a Master's in Mathematics/Applied Statistics from the University of West Florida. He became a Lean/Six Sigma Master Black Belt while working at GE.