Webcast: Deploying A3 Storytelling at Mercy Health
Joe Schultz, Regional Director of Project Management Office and Lean Six Sigma, Mercy Health

Stories are powerful change agents. How do you tell a story? How does your organization tell a story? What if we told a story the same way? What if goals were aligned on impactful work?
Join Joe Schultz to hear about Mercy Health's journey to tell stories in an impactful way using an A3 Storyteller. Over the past nine months, the Toledo and Lima regions have set upon a mission to use an A3 Storyteller that combines problem-solving elements from the healthcare industry (SBAR: Situation Background Assessment Recommendation, PDSA, and poster presentation style). Learn from the trials and tribulations that Mercy encountered during the phases of its deployment: assembling the team, designing the tool, piloting with one site, deploying across seven hospitals, and then setting up accountability structures for outcome monitoring.
In this session, the following key points will be covered:

The power of stories, standard work, and making it sticky
How to get senior leaders engaged
Create an A3 your way
Generate momentum around cascading goals / key performance indicators
Create communication strategy and roll-out plan
Create accountability structures and sustaining change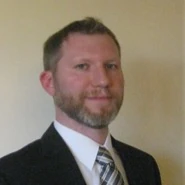 Joe Schultz, Regional Director of Project Management Office and Lean Six Sigma, Mercy Health
Joe leads teams across eight hospitals and multiple regions to enact change using lean, six sigma, operational excellence, change management, and project management tools. Mercy Health is the largest health care system and 4th largest employer in Ohio, contributing over $10B to the state economy. Previously, he held senior leadership and executive positions at Nationwide Children's Hospital, Parkview Health, and Mercy Health. Joe earned his bachelor's degree in Molecular Genetics and MS in Biophysics at The Ohio State University. Joe also teaches Lean Six Sigma at the University of Toledo College of Engineering.