Webcast: A Leader's Guide to Creating Operational Excellence
Dr. Sandy Furterer, Vice President Process Transformation - Park National Banks

Successful OpEx organizations depend on leaders to lead others by sharing a vision and to support employees in their work to accomplish the vision. It is the leader's role to light the fire and keep it burning to affect positive and sustainable process change. The dual role of leader and supporter is not necessarily a natural combination.
Join us for this free one-hour webcast to catch up on recent research related to Lean Six Sigma leadership and to assess engagement levels within your own process improvement environment. In this session, key leadership practices for successful Operational Excellence programs will be discussed. Case study examples of effective and ineffective leadership will be highlighted.
In this session, the following key points will be covered:

Strategic alignment
Executive sponsorship
Program governance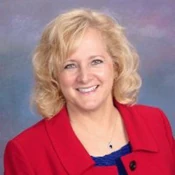 Dr. Sandy Furterer, Vice President Process Transformation - Park National Banks
Sandy Furterer has over 25 years of experience in business process and quality improvement. In addition to her work with Park National Bank, she teaches in the graduate Quality Assurance program at Kennesaw State University as an adjunct faculty member. Prior to her current appointments, Sandy designed and deployed an Enterprise Performance Excellence program for a community-based acute care hospital system. She also led a Business and Process Architecture team for WalMart Stores Inc. where she helped to develop and deploy a Lean Six Sigma training and mentoring program.
Sandy received her Ph.D. in Industrial Engineering with a specialization in Quality Engineering from the University of Central Florida. She received an MBA from Xavier University, and a Bachelor and Master of Science in Industrial and Systems Engineering from The Ohio State University. She is a certified Master Black Belt and an ASQ Certified Quality Engineer. Sandy has authored four reference textbooks on Lean Six Sigma, Design for Six Sigma and Lean Systems, including her latest book, Lean Six Sigma Case Studies in the Healthcare Enterprise