Winning Hearts & Minds: 20 Simple Techniques to Create Buy-In
Held on: Wednesday, January 28, 2015
Julie Amling, Senior Project Manager - Wexner Medical Center
Nanette Richardson, Director of Clinical Transformation - Berger Health System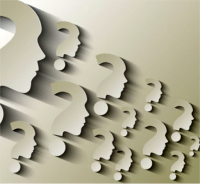 Compliance versus ownership. It's a distinction that you see in how people behave, hear in how people talk, and feel in the energy of a project. Paying close attention to the so-called "soft stuff" related to attitudes and mindsets can make the difference between capturing great long-term value with continuous improvement, rather than just checking the boxes on project plans.
People-related factors are responsible for more poor project outcomes than are factors such as inadequate budgets or poor resource management. The reshaping of employee attitudes and behaviors is just as critical to the success of a transformation as the implementation of the actual process step changes. Therefore, project leaders must consider how to engage employees from the beginning so that they come to see process improvement as their own, and not simply as something to be done because they are told.
Key Points:
Speaker Details

Julie Amling, Senior Project Manager
Julie leads process improvement projects at Ohio State's Wexner Medical Center which leads the region in the "America's Best Hospitals" rankings by U.S. News & World Report and has been recognized for 22 years as a top-performing hospital. Prior to her current position, she held leadership positions at Nationwide Children's Hospital, the Columbus Children's Research Institute, and The Ohio State University Medical Center. She earned her Bachelor's degree from Butler University and her Master of Health administration from The Ohio State University. Julie is a certified Six Sigma Black Belt.

Nanette Richardson, Director of Clinical Transformation
Nanette leads Lean projects as well as conducts organization-wide training in Lean concepts for the Berger Health System which is a three-time Top Performer on Key Quality Measures® as recognized by The Joint Commission, the leading accreditor of health care organizations in the United States. Previously, she led cross functional teams using Lean Six Sigma methodologies at Genesis Healthcare System and Nationwide Children's Hospital. Nanette earned her Industrial Engineering degree from the University of Cincinnati and her MBA from Mount Vernon Nazarene University. She is certified as a Six Sigma Black Belt.