Leading High Performance Teams in a Multi-Generational Environment
Held on: Thursday, September 25, 2014
Dr. D. Scott Sink, The Ohio State University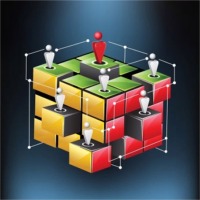 Delivering project results and business value in a timely fashion is the end game for process improvement specialists. And yet, failed projects, delayed results, and unfulfilled promises are common.
Y=f(x). Project output is a function of the project inputs. This webinar examined the x's associated with some common defects related to leadership and team dynamics, including perceived generational differences vs. experience level. Get some insight on how to expedite project teams to the high performing stage and keep them there. In this webcast, Dr. Scott Sink shared key points from his quick start-up program for project teams.
Key Points:
Speaker Details:

Dr. Sink currently teaches in the Integrated Systems Engineering department at Ohio State adn also runs the department's Lean Six Sigma Certification program.
He previously spent 19 years in academia teaching, writing, consulting and leading Quality and Productivity Centers. Prior to coming to Ohio State, he led Business Process Improvement programs at Exchange Solutions and MDS.
Dr. Sink received his Bachelors, Masters, and PhD in ISE from Ohio State. Throughout his career, he has been active with the Institute of Industrial Engineers (IIE) including serving as President.