Webcast: "Is Your Driver Tree Stuck in Neutral?"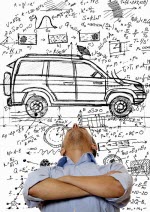 Are you having difficulty coming up with drivers for your driver tree? Do you wish that you could get a more meaningful list of requirements?
Driver trees are used in Lean Six Sigma projects to decompose general wants into drivers and then into specific, measurable requirements. Join us for a discussion of a new twist on the traditional driver tree.
Benefit from the experience of Maurice Klaus, a performance management expert, as he describes lessons learned developing and applying this new type of driver tree in operational and transactional environments. We'll review details on how the new approach was developed and work through several case studies.
This session discusses how to: