Webcast: The Not-So-Fuzzy Front End: Flowing the Voice of the Customer into Functional Requirements
Tom Scripps, Scripps & Associates, PC

Design teams have the task of translating wants from the voice of the customer into internal engineering requirements. Perhaps the biggest challenge to this effort is that customers, by and large, do not form wants rationally. There is abundant and growing research that supports the argument that the majority of consumer decisions are based on the limbic brain through feelings and emotions, thereby contributing to our sense that the front-end of product and process design is "fuzzy".
To design a product or process that will succeed in a market, then, requires that our design pleases customers on an irrational level. How do we measure such irrational behavior? We ask. We ask how they feel about what pleases and displeases them.
This webinar discussed an approach to flowing the raw Voice of Customer (VoC) data through a process to develop a set of functional requirements to which the design teams can design their solution, be it product or service. Two well-established but underutilized methodologies are emphasized: function analysis and Kano classification, along with several additional applicable tools.
Join us for a free one-hour Webcast and shift how you see change efforts. Learn how you can improve your diagnosis, creation and delivery of messages to the people you need most for your project to succeed.
In this session, the following key points will be covered:

Introduce the powerful simplicity of function analysis
Drive voices to pleasing or displeasing symptoms
Illustrate the use of Kano classification to extract customer feelings
Illustrate the use of Analytic Hierarchy Process for prioritizing voices
Use VoC to rationally establish target and tolerances for prioritized functions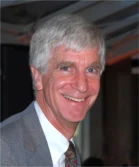 Tom Scripps, Scripps & Associates, PC
As principal of Scripps & Associates, PC, Tom Scripps has been supporting world-class product and process development and improvement initiatives since 1983.
Tom has assisted numerous organizations in all aspects of their continuous improvement efforts (deployment, training, coaching, mentoring, and consulting). His clients have included 3M, Seagate, Kraft Foods, Pfizer, Caterpillar, and Nestlé Purina.
Tom is a Master Black Belt and received a B.S. in Systems Engineering from Southern Methodist University along with an M.S. in Statistics from Colorado State University.