Webcast: Translating Customer Expectations with Quality Function Deployment
Sheryl Vogt — President, Vogt Consulting, Inc.

Steve Jobs once said, "It is not the customer's job to know what they want." Customers never asked for an iPod; they wanted to take their own music with them wherever they traveled. The translation of what customers require into how to deliver it is as much of an art form as it is a science.
How can you exceed customer expectations when customers can't tell you exactly what they want? In the instance of a million-dollar product or service, a full scale Design for Six Sigma (DFSS) project may be warranted. But what about smaller-scale process design? Every day we create new processes and parts of processes in our organizations. They don't really seem worthy of a full scale DFSS effort, but we know they could benefit from some application of DFSS tools.
QFD is a systematic process that allows an organization to bring intense focus on customers' stated and unstated requirements. It translates Voice of the Customer data into internal specifications for products and processes.
In this recorded webinar, Sheryl Vogt, President of Vogt Consulting, Inc., discusses an approach to use a simplified QFD as the basis for new process design. She talks about the keys to making it successful without being overwhelming to a team. You may find that these discussion topics will be helpful for guiding teams in a successful traditional QFD as well.
In this session, the following key points will be covered:

Present a brief overview of Quality Function Deployment
Provide an approach for using a simplified QFD for process design
Highlight the keys to success for this and any application of a QFD
Share examples of QFD applications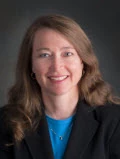 Sheryl Vogt — President, Vogt Consulting, Inc.
Sheryl Vogt was one of the first Black Belts at General Electric. After working successfully as a Black Belt and Master Black Belt in manufacturing, engineering, and service areas for GE, she began work as an independent consultant in 2000.
Sheryl has assisted numerous organizations in all aspects of their continuous improvement efforts, from developing deployment plans with organizational leaders to training and mentoring hundreds of Green and Black Belts. Sheryl's clients have included: 3M, Sears, Vulcan Materials, American Electric Power, the city of Fort Wayne, Parkview Hospital, Charter Steel, Greenlee Textron, Fairchild Semiconductor, Boston Scientific, MedSolutions, Turtle Wax, and WESCO.
Sheryl received a B.S. in Mechanical Engineering and an M.S. in Industrial Engineering from Purdue University.