Master Series: Applying Design Thinking to Blended Learning
William Hathaway, Chief Executive Officer - MoreSteam

Ready to rip off the duct tape? This past year forced organizations to pivot their training programs to a distance model or to cancel training in its entirety. Many of us expected that a short-term patch was all that was needed until we could return to "normal" operations. The reality of 2021 planning is that "normal" isn't in sight and quick fixes need to be replaced with robust and durable solutions for the long haul. Invest a few hours to step back and redesign your learning model to fit 2021 and beyond.
From Training Triage to Technology-driven Learning
Products and processes are developed every day using only experience and good intentions to guide the design work. All too often, the results of those efforts fall short of expectations due to shortcomings in the design process. Designs for process improvement training models are no exception. Perhaps process improvement training could be designed using the process improvement methods that we all teach? Learn how to take a more systemic and customer-centric approach to your training design, using an evidence-based approach to engineer the blending of technology and human interactions into an optimal configuration.
Master Series: December 8 & 9 at 1:00-2:30 PM Eastern
Join us for this new series combining live broadcasts with a short eLearning course. The program provides simple design tools to build a customer-driven process. A case study will demonstrate how the tools work together to design a blended learning model, improve learning outcomes, and ultimately develop project-ready team members.
The live sessions will discuss:
Who are the customers of your training model? What are their needs and requirements?
How are organizations applying learning theory to build problem-solving capability?
What is practice-based learning?
What are the benefits that organizations have realized?
What are some first steps to implement a simulation-based learning model?
Registration Fee = $150. Course and Software Included.
We're pleased to support your professional development and the continued success of your organization.
Included in this Master Series:

Two 90-minute webcasts led by Bill Hathaway
Short online Fundamentals of Customer-driven Process Design course (4 hours of content)
See the Course Outline
60-day full access subscription to EngineRoom® software with Process Playground
Downloadable certificate of completion after requirements are fulfilled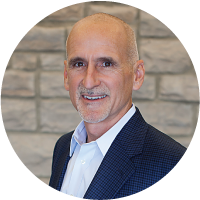 William Hathaway, Chief Executive Officer - MoreSteam
Bill Hathaway is the founder and Chief Executive Officer of MoreSteam.com. Prior to starting the company in 2000, Bill spent several years in banking and 13 years in manufacturing, quality and operations management. After 10 years at Ford Motor Co., Bill held executive level operations positions with Raytheon at Amana Home Appliances, and with Mansfield Plumbing Products. Bill earned an undergraduate degree in finance from the University of Notre Dame and graduate degree in business finance and operations from Northwestern University's Kellogg Graduate School of Management.