Free Webcast: "A3 Reports: Polishing the Elevator Speech"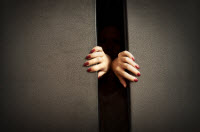 Recorded Webcast
Presenter: Tor Chamberlain, Engineering Manager - Global Elastics, Clopay
"So, how's your project going? Hey, I only have 10 minutes, so can you just give me a quick update? No need to spend the time on the detail, just hit the highlights..."
Sound familiar? Maybe it's time for you to use the A3 Report, a Lean tool meant to identify and communicate the critical project information and to facilitate decision-making. The A3 has been widely adopted for use in toll gate project reviews, however, expanding its functionality beyond that realm and getting Belts to internalize 'A3 thinking' can be a formidable challenge.
Join us for a free, one-hour Webcast led by Clopay's Tor Chamberlain on how his organization has made great strides in communication and transparency using the A3 Report. There's nothing scary about A3 Reports!
This session will answer:
NOTE ON THE RECORDING: The beginning of the presentation has a few short moments of silence do to a poor recording process, however most of the sound is present. We apologize for the sound quality.