Failing Projects? Maybe it's Your Structure
Webcast Discusses The Relationship of Strategy, Design, and Execution
October 01, 2012
What do you think about first when you begin to plan a project? Is it the problem statement? The resources you'll need to get it done? Perhaps the potential obstacles to success?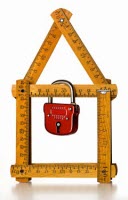 You might want to put aside all that tactical work and first consider whether or not you have the correct "structure" in place. All viable change programs and projects need a well‐planned structure.
Hmmm, structure? Don't we already have that down and good to go? Isn't that inherent in the project planning process?
Not according to Kirby James of The K James Group. In his recent MoreSteam Webcast, "Begin with the End in Mind: Creating & Sustaining Change," he explains that many deployments and project leaders incorrectly assume that they have a working structure in place. The results of such an assumption: poorly executed projects, dismal ROI, and the decline of institutional and executive commitment.
James explains that the solution for deployment leaders is to make structure their highest priority. Executives must address Strategy, Design, and Execution, the three critical elements that can be defined and sharpened using the tools of Lean Six Sigma and Design for Six Sigma. In the Webcast, he describes each of these elements and provides the "how‐to" and resources for change leaders in need of structure.
If you suspect that your deployment could benefit from a dialogue about structure, watch the hour‐long recorded Webcast and learn how structural improvements lead to sustained improvements.
—Larry Goldman