Webcast: Working Projects to Close: Why Is It So Hard?
Lutz Tückmantel, Six Sigma Master Black Belt and Lean Advisor

After hundreds of projects, one simple truth is evident - projects are done by people with limited time. Proper resource planning is done for some types of projects, but many times not for process improvement projects. Regardless of the project type — Lean, Six Sigma, 8D, TPM, IT, ERP, product launch, reorganization, or technology roll-out — a consistent, systematic approach should be used. Sounds simple, but at the end of the year a lot us are surprised about why projects are not completed.
Join Lutz Tückmantel for a frank discussion of how to overcome the challenges of managing multiple projects during this free one-hour webcast.
In this session, the following key points will be covered:

Managing resources on a request vs. commit basis
Right-sizing projects as part of a realistic project plan
Tracking projects for wide-open visibility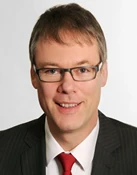 Lutz Tückmantel, Six Sigma Master Black Belt and Lean Advisor
Lutz Tückmantel gained 20 years' international experience managing production, quality, and process improvement for companies such Ford Motor Company and GE before founding his own consulting engineering company. He currently assists companies across a broad range of industries to help then succeed in their product, process and quality improvement strategies.
Lutz is a Graduate Engineer (Dipl.- Ing. FH) having attended Fachhochschule Dusseldorf University of Applied Sciences. He completed his Master Black Belt training with Ford of Europe.