Webcast: Coaching to Unlock Hidden Creativity in Your Organization
Jameson Rehm, Performance Excellence Manager — Mount Carmel Health System

Mount Carmel is a member of Trinity Health, the second largest Catholic healthcare system in the United States. The Mount Carmel System provides primary and specialty healthcare services at four central Ohio hospitals along with offering a free-standing emergency department, surgery centers, outpatient facilities, physician offices and community outreach sites in the central Ohio area. Their team of more than 8,000 employees, 1,500 physicians and 1,000 volunteers serves more than a half-million patients each year.
Join us for this latest free one-hour webcast in our Master Black Belt series to refresh your thinking about coaching models and glean at least a couple new ideas. Whether you are beginning a process excellence journey, or sustaining a culture of excellence, we all must rely on coaching at every level of the workforce to be successful. Surprisingly, the more mastery we gain of Lean Six Sigma tools, the harder it becomes to coach effectively. Why is this? Luckily, effective coaching is more about resilience than brilliance.
In this session, the following key points will be covered:

The difference between mentoring, performance counseling, and coaching
What coaching 'is' and ''is not'
The GROW Model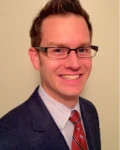 Jameson Rehm, Performance Excellence Manager — Mount Carmel Health System
Jameson Rehm joined the Mount Carmel Health System in 2008. His primary focus includes training and coaching to achieve sustained implementation of Lean tools. In the last 10 years, he has held roles as consultant, analyst and manager in the healthcare industry from Emergency Medicine to Human Resources. Jameson earned a Bachelors in Philosophy from the College of Wooster and an MBA from Ohio University.