Webcast: Pragmatic Problem Solving
Troy Burgess, Corporate CI Manager — TreeHouse Foods

One of the most impactful things a company can do towards the creation of a continuous improvement culture is to build a legion of problem solvers. It's much easier said than done. If you try to use a single methodology or roadmap to solve all problems, it may be uncomplicated, but is grossly inefficient — you often end up "pounding a nail with a sledgehammer." Conversely, if you try to customize approaches across the organization, you can end up with acronym soup and a whole lot of disjointed activity. Both approaches produce limited results.
Learn how you can provide just enough structure to solve issues faster and more effectively. Help your employees get to the true root causes by using a four-level pyramid approach to problem solving. Suggested tools are aligned with each level to provide a consistent problem-solving platform that can be used across your organization at all levels and all locations.
In this session, the following key points will be covered:

Understanding the barriers to creating a culture of problem solvers
Simplifying problem solving through a pyramid approach
Choosing the right tools within your organization's methodologies
Implementing pragmatic problem solving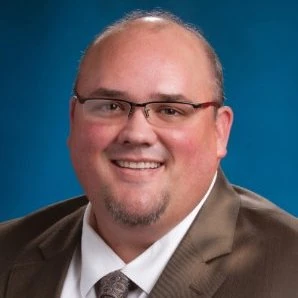 Troy Burgess, Corporate CI Manager — TreeHouse Foods
Troy has accumulated over twenty years of Lean, TPM and Six Sigma leadership experience in nuclear, manufacturing, minerals, packaging, mining, pharmaceuticals, nutritionals and food production. Troy started his career with Westinghouse Electric where he spent 16 years with their nuclear operations serving in a variety of production, training, and quality positions. After leaving Westinghouse, Troy served in several Operational Excellence leadership positions with Abbott and Compass Minerals before joining TreeHouse.
During his career, he has facilitated the development of corporate CI programs, driven the successful implementation of many OpEx projects, performed Shingo-based maturity assessments, and developed a Lean strategy for world-class Greenfield start-ups. Troy holds an MBA, is a certified Lean Six Sigma Black Belt, and is completing the requirements for his Master Black Belt certification.