Webcast: Managing Change in Lean Six Sigma Deployments in Highly Regulated Environments
Brian Eden, Senior Director and Global Head, Operational Excellence at Mylan Pharmaceuticals

Continuous improvement deployments can be fragile. One key to their successful uptake is cultivation of strong sponsorship and proper management of natural resistance to the changes the improvement work will bring.
Resistance to change is natural in all areas of continuous improvement application, and highly regulated industries such as Food and Pharmaceuticals have specific considerations in this regard.
In this session, the following key points will be covered:

Methods to assess, cultivate and sustain sponsorship for continuous improvement work
Lessons learned from deployment work in Food and Pharmaceutical continuous improvement start ups
Questions, answers and sharing from the larger group on what works and what doesn't work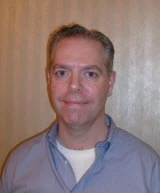 Brian Eden, Senior Director and Global Head, Operational Excellence at Mylan Pharmaceuticals
Brian Eden has 20 years of operations, continuous improvement and leadership experience in a range of industries, including Energy, Consumer Goods, Food and Pharmaceuticals.
Following eight years of service as an officer and Nuclear Engineer in the US Navy, Brian held a series of high-impact roles with General Electric Company, earning credentials in Six Sigma, Lean and Reliability Engineering and is certified by GE as Master Black Belt.
Since 2004, Brian has specialized in the startup and deployment of global-scale Lean Six Sigma programs with a particular focus on holistic methodology and detailed financial analysis. Brian currently leads the Global Operational Excellence program for Mylan. Mylan is one of the world's leading generics and specialty pharmaceutical companies. Brian holds a B.S. in Physics from the University of Connecticut and an M.S. in Engineering from Purdue University.