Webcast: Leaning Up State Government: It Can Be Done
Bill Demidovich, Jr., Improvement Consultant - LeanOhio, Department of Administrative Services

Think your operating environment is tough? Try meeting the expectations for a set of products and services used by 100% of the population across all socioeconomic groups. Try publicly reporting not only your bottom line, but your budgets. That's the everyday environment of state agencies working in the government system.
LeanOhio is helping to streamline and simplify Ohio state government work processes, cut red tape, save money, and deliver quality services in a cost-effective way. They're getting it done with the tools of Lean, Kaizen, and Six Sigma.
"Simpler • Faster • Better • Less Costly" isn't just a tag line for LeanOhio. Since January 2011, the state has saved more than $30 million. The state agencies continue to add to the list of impressive project results, including:
Tax appeals resolved in one-tenth the time
Forensic analyses processing time slashed by 83%
Start up costs for car dealership licensing process to save upwards of $150,000 per entity
Streamlined process for managing crucial records reduced steps by 82%
Redesigned invoice process with 47 fewer steps will move twice as fast
Injured worker will return to the job four (4) days sooner with redesigned process
Watch this free one-hour Webcast and learn more about the State of Ohio's continuous improvement efforts. Their journey cuts across public and private sectors.
In this session, the following key points will be covered:

Engaging employees and respecting the culture to beat stereotypes and assumptions
Building the infrastructure to train and sustain continuous improvement
Driving measurement and results
Reporting to stakeholders inside, outside, and all around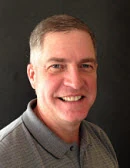 Bill Demidovich, Jr., Improvement Consultant - LeanOhio, Department of Administrative Services
Bill Demidovich has over 28 years of increasingly responsible positions as a public service professional in multiple agencies for the State of Ohio. He presently acts as the senior deployment lead for the office in assisting agencies with their transformation projects. He facilitates Kaizen events, with more than 50 events to his credit so far. He also is involved in other Lean activities and strategic planning efforts for the State.
Bill has a B.S. in Business Administration from The Ohio State University and maintains designations as a Lean Six Sigma Black Belt as well as a Senior Professional in Human Resources (SPHR).