Webcast: Eating the Elephant: Designing and Deploying Continual Improvement in a Multi-Site Environment
Bill D'Innocenzo - Vice President of Global IMPAQ for Fresenius Medical Care

Deploying Continual Improvement (CI) requires management commitment and constant reinforcement to ultimately change the behaviors and habits of all employees. Doing this in a single site environment is difficult and requires strong leadership and constant diligence. Doing this in a multi-site environment becomes more difficult ... especially when there are more than 2,000 sites!
By employing an iterative design process and grouping the 2,000 sites into more manageable groups, deployment doesn't seem as daunting when each deployment is approached as an experiment with clear outcome expectations. We either meet those expectations exactly, or we learn and improve for the next deployment (The Shewhart Cycle of P-D-C-A).
Learn how to essentially 'eat the elephant' one bite at a time by many people, all at once.
In this session, the following key points will be covered:

Highlight an iterative design process used by Fresenius to deploy CI across multiple sites.
Discuss how localized CI Champions establish the foundation of a network of "people helping people."
Explain how Blended Learning improves the consistency, pace and focus of the training.
Provide tips on how to sharpen the focus on real work and create a "business pull" to accelerate the deployment and deliver real value to the business.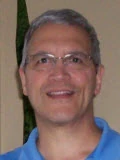 Bill D'Innocenzo - Vice President of Global IMPAQ for Fresenius Medical Care
Bill D'Innocenzo is the Vice President of Global IMPAQ for Fresenius Medical Care. IMPAQ (Improve Margins, Productivity, Accountability and Quality; there is no substitute) is the overarching program for improvement activities in the 47 manufacturing plants that make up Fresenius' Global Manufacturing Organization. In addition, the IMPAQ Program also oversees the deployment of continual improvement to the nearly 2,200 chronic care dialysis facilities in the 50 United States and Puerto Rico. An Electrical and Software Engineer, Bill has been focused on process and product improvement for over 25 years.