Free Webcast: "Lean Work Cell Design: Taking the Lessons of Cellular Manufacturing into Service Organizations"
Recorded Webcast
Dr. Lars Maaseidvaagg, Senior Master Black Belt, MoreSteam.com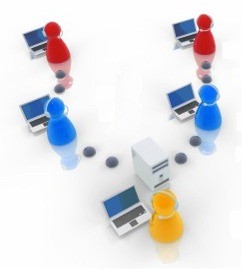 From automobiles, steel pipe, and textiles to patients, insurance claims, and social services.
Cellular manufacturing is an integral component of Lean philosophy and the concept has been around for many years. Countless manufacturing companies have benefited from the implementation of various forms of manufacturing cells. At its heart, the cellular concept is built around the idea that the work-in-process should move very little, and this is accomplished by arranging the machines and people in a tight grouping around the work-in-process.
Over the past several years, the cellular concept has moved off the manufacturing floor and into several service industries with truly spectacular results. In this webinar, we take a look at the basics of the cellular concept and examine several service industry case studies from healthcare to emergency services. From the case studies, we connect the dots between the key characteristics required for successful cellular manufacturing design to the key characteristics required for cellular service design.
Watch this, one-hour Webcast led by MoreSteam�s Dr. Lars Maaseidvaag.
This session discusses the following: