Free Webcast: "Begin with the End in Mind: Creating & Sustaining Change"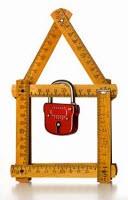 Recorded Presentation
Presenter: Kirby James, President, The K James Group
So, what does your project want to be when it grows up? Do you really know what it will take to sustain the change?
Organizational change practitioners engaged in both large and small projects have long observed the common difficulty in initiating and then stabilizing the achievements.
Regardless of project scale, a shared underlying element is present that explains why change has proven so challenging: the underlying structure of the change effort subverts its success. Lean, 6 Sigma and Lean Sigma all incorporate elements of structural change in their processes to help improve the success of projects, yet much more can be done.
This session explores the role of structure in process improvement and how practitioners can apply structure as they lead and participate in projects. View this free, one-hour Webcast led by Business Design Architect Kirby James.
This session: