Webcast: "Could Your Balanced Scorecard Use Some Lean Six Sigma?"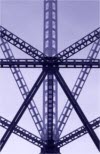 The Balanced Scorecard (BSC) is one of the most widely adopted business practices of the past 20 years. Over 50% of the Fortune 1000 as well as many public and non-profit organizations use the BSC to assist them in translating their strategy into objectives and measures which provide an excellent foundation for gauging strategy delivery effectiveness.
As well defined and adopted a methodology that the BSC is, experience has shown that several components of BSC development can benefit from the adoption of aspects of Lean Six Sigma (LSS), another widely adopted practice of the past 20 years.
Join Maurice Klaus in this recorded Webcast (about one hour) as he reviews in detail how Lean Six Sigma can benefit four of the main components of BSC development. This session includes: