Free Webcast: "Everyday A3 Conversations: Practicing for Mastery"
Recorded Webcast
Presenter: Dr. Eric Olsen, Cal Poly State University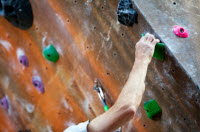 The A3 report and A3 thinking are gaining popularity with Lean Six Sigma programs implemented across all types of organizations. The A3's clear, concise logic connects upper level objectives to action that allows practitioners to implement and continue the cycle of continuous improvement. But how do you master it?
Organizations are still trying to figure out how to fully incorporate A3s into their toolboxes and cultures. Many organizations possess the desire for more A3s at the operational level and even have top-level buy-in. However, most of these organizations, as with any organizational change, are finding it easier said than done. Implementation is often spotty and forced. The lack of practice can hinder ever achieving mastery.
In this Webinar, Dr. Olsen will help you discover ways to make the use of A3s more practical and generally applicable. He will highlight the many ways that the logic of A3 thinking can be incorporated into everyday activities and communication that reinforce the practice and make it more likely to "stick" as part of your organization's Lean Six Sigma culture.
This session covers the following: