We're here to help you sustain a problem-solving culture through this period of rapid change and uncertainty. For 20+ years, we've helped large, global companies implement virtual classrooms and virtual project teams. We offer not only the technical solutions, but also the know-how to get it done.
MoreSteam offers the only fully integrated Enterprise Process Improvement system that seamlessly connects students, project teams, coaches, and leaders on a virtual platform.

eLearning
Over 250 hours of engaging, interactive courses from introductory process improvement to Advanced Lean and Six Sigma "Belt" levels

Coach View
Training dashboard for instructors and coaches

Training Simulations
Online project-based simulations that provide realistic practice

EngineRoom
Complete set of graphical and statistical tools for process improvement

TRACtion
Cloud-based project management, tracking, and reporting

MoreSteam Client Services
Expertise to lead study halls, facilitate simulations, and assist with tollgate reviews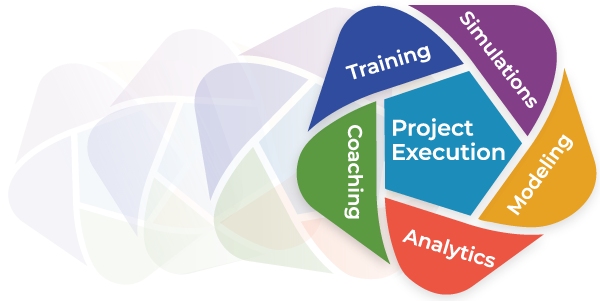 We can help. Let's talk.
Build resilience. Train virtually. Work virtually.
Drop us a note at sales@moresteam.com or call us at +1.614.602.8190 to learn more about the MoreSteam products that can serve you best.