Our Lean 1-2-3 program is a progression of three learning modules and a team-based simulation. If your team needs to identify problems and work through solutions in a rapid-improvement environment, we can help you get started today!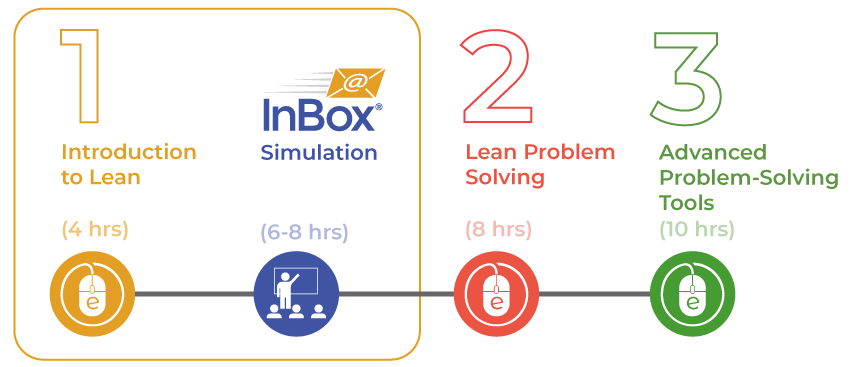 1
Introduction to Lean

(4 hrs)
Inbox Lean Office Simulation

(6-8 hrs)
InBox is a virtual Lean office simulation that provides first-hand experience applying Lean concepts. Led by a facilitator, participants play a role in the process and proceed through multiple iterations of improvement.
2
Lean Problem Solving

(8 hrs)
3
Advanced Problem Solving

(10 hrs)