MoreSteam Belt Certification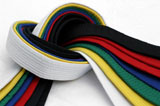 Since 2001, MoreSteam has offered Lean Six Sigma Belt certifications in conjunction with it's popular online process improvement training courses. What you need to know:
Select a certification level below to learn more.
Comparing Green Belt and Black Belt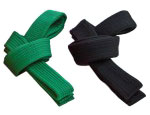 Six Sigma practitioners adopted an advancement system that parallels martial arts -- the darker the belt, the more advanced skills held. For a visual example of the differences, view our online Lean Six Sigma Belt comparison graph.
When it comes to training and certification, the distinction between what constitutes 'Green Belt' competency and 'Black Belt' competency varies across the industry. Find out how MoreSteam distinguishes between the two levels in a direct comparison table (PDF) via the link below.
SEE THE DIFFERENCE BETWEEN GREEN BELT & BLACK BELT
MoreSteam: Certification That Means Something
Looking for Credible Certification?
Check around online, and you're sure to encounter many organizations that offer easy, cheap Lean Six Sigma certifications. "Finish our course, and we'll certify you!" "In only one week, you can become a certified Black Belt!"
Look closer, and you'll realize why these offers lack credibility: they lack rigor and proof of real-world project experience. Hiring managers and process improvement deployments are savvy to these "get-certified-quick schemes," and they will either pass on hiring you or require you to go through their own training.
Ask Yourself this: Do you really want low-quality certification on your resume?
We Support the Highest Certification Standards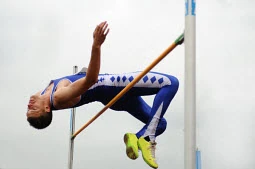 Our Lean Six Sigma certifications are crafted to support the highest standards.
For certification to count, it must represent a consistent, high standard of performance and reflect both practice and theory.
We subscribe to the belt certification standards established by the Center of Operational Excellence (COE) at the Fisher College of Business at The Ohio State University.
As a result, MoreSteam certification is more highly valued and recognized by more process improvement organizations.
Our certification stands apart because it balances knowledge and experience. Our process is practitioner-oriented, requiring you to put your knowledge into practice and to generate real bottom-line results.
This is what hiring managers and deployment leaders want to see: that you've studied AND successfully completed process improvement projects. Certification that includes real project work separates you from the inexperienced.
Compare Certification Programs
Certification is an important step in your recognition as a Lean Six Sigma practitioner. But there are many available Six Sigma certification programs!
To help you to better consider your options, we have compiled a short Lean Six Sigma certification checklist that will help you to compare Green Belt and Black Belt programs. Download one or both of these checklists to aid your selection process.
You can also check out our online comparisons with other popular certification providers, including Villanova University and the American Society for Quality (ASQ).
MoreSteam vs. ASQ Certification
We recognize that many professionals prefer certification through associations such as the American Society for Quality (ASQ).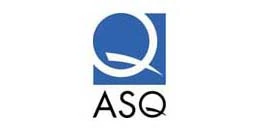 You can use MoreSteam's online Lean Six Sigma Green Belt and Black Belt courses to prepare for the ASQ certification process, one of the most widely accepted third-party certifications available. MoreSteam is the only online Lean Six Sigma provider whose courses have been reviewed and approved by ASQ. Our courses are distributed via ASQ's e-Learning portal.
The primary differences between MoreSteam and ASQ certification are in the exam, Body of Knowledge (BOK) and the level of project review. Our exam allows for the use of statistical analysis software (which we assume you use in your work), and our BOK contains more Lean content.
Additionally, we require a MBB review of the entire project(s); this level of scrutiny aligns more closely with the internal practices of large companies with Lean Six Sigma deployments.
Learn More About Our Certifications