Going Global: Designing Multi-Site Deployments
"Eating the Elephant" by Design
July 30, 2012
You've seen it before: you're in a planning meeting and the proud process improvement practitioner (you?) raises his hand and extols the virtues of using Design for Lean Six Sigma (DfLSS) to improve a process. Everyone agrees, yet when it comes to actually walking the talk (some might say "eating our own cooking"), how often do we find ourselves making excuses ("no time" or "we're not that formal" or "we'll do it next time"), cutting corners and defaulting to a less rigorous approach?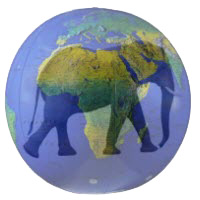 As part of our monthly educational Webcast series, Bill D'Innocenzo, Vice President of Global IMPAQ at Fresenius Medical Care NA, provided a welcome example of how they applied design tools of DfLSS. In this case study, D'Innocenzo described how Fresenius used design tools to create, validate and optimize their Lean Six Sigma rollout to thousands of geographically‐distributed dialysis clinics.
When Fresenius first made the decision to launch a Continuous Improvement program, success was not a given. After an initial push‐driven Lean Six Sigma initiative had "floundered" (his metaphor!), D'Innocenzo and his team stood back, took a collective deep breath and reassessed their deployment strategy. This time, they thoughtfully applied some of the tools and tenets of the DfLSS methodology.
In the Webcast, Bill D'Innocenzo describes how the team carefully gathered Voice of Customer (VOC), organized and reduced the data, and then translated the critical‐to‐quality characteristics into process requirements. They piloted their model, gathered feedback to validate and establish baseline metrics, and then ran ongoing evaluations to optimize their model. The team eventually settled on a "see one, do one, teach one" apprenticeship (pull) approach for working where their team was most requested and needed.
As they continue to roll out their program to new clinics, they deploy just‐in‐time training and a Blended Learning model to more effectively teach the basic Continuous Improvement methodologies to thousands of individuals. The results? A more durable, cost‐effective and responsive program that they've learned to adjust for variations in the patient needs. According to Bill D'Innocenzo, Fresenius is learning how "to eat the elephant" for this enormous undertaking.
Trying to figure out how to eat your own "elephant"? Watch the entire hour‐long Webcast to learn how Fresenius did it.
—Larry Goldman