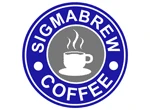 SigmaBrew&reg DMAIC
Lean Six Sigma Project Simulation
SigmaBrew&reg DMAIC is an online project game for classroom training. The multi-player simulation provides deployments and Blended Learning training programs with a rich project experience, where students practice process improvement tools and techniques in a safe, constructive environment.
SigmaBrew&reg DMAIC is a data-rich, virtual case study and instructive simulation for the classroom where students learn process improvement tools in the context of completing a realistic project.

SigmaBrew DMAIC is:

A cost-effective way to provide your Green and Black Belt students with a complete, in-depth project in as little as 2-3 days.
A realistic Lean Six Sigma DMAIC project environment that provides a series of critical questions requiring analytical thinking, rather than a prescriptive walk through a series of tools.

An Interactive Online Case Study

SigmaBrew integrates the various Lean Six Sigma tools into a realistic project structure within a game architecture.

You can have students play as teams or as individuals within a multi-player instructor-led environment.

SigmaBrew is a fictitious specialty coffee retailer struggling with quality and customer service issues, and the depth and detail of the story quickly engages students into "owning" the project.

The participant must make decisions about what to do next: which data to collect, which actions to take, and how to manage team dynamics, while minimizing project expenses and cycle time.
How Does SigmaBrew DMAIC Work in the Classroom?

The Setup

Your instructors segment the students into teams of 2-3 players. These teams "compete" to achieve the best results. Each team requires a login to the online game portal.

Participants begin the simulation with the organization's case history, including background data highlighting the need to undertake an improvement project.

After working through balanced scorecard and project selection exercises, participants begin the DMAIC process, working through the tools and techniques of Lean Six Sigma.

The Project

In each phase, there are multiple choices to collect data or implement improvement actions - with varying benefits. Many "wrong" choices are available that offer no benefit!

Like the real world, all choices to collect data or implement an improvement action all have costs in terms of time and money, which are tracked as project metrics on a project scorecard.

Students process the collected data using various Lean Six Sigma analytical tools, as required.

The Scoring and End

At the end of each phase, your students must complete a tollgate quiz to demonstrate their knowledge.

Correct answers to tollgate questions yield an improved process metric and a higher economic return. Near misses provide partial benefit, and wide misses may entail additional penalties to project cost and timing!

Visual depictions and scorecards help teams assess their progress and compare results to those of other, competing teams.

By the end of the exercise, each team has practiced applying process improvement tools and techniques and making decisions in conditions of uncertainty. Students have completed an entire project, resulting in increased confidence and competence.
Easy online access
Project divided into familiar DMAIC (Define-Measure-Analyze-Improve-Control) structure
Multiple decision paths create variability in results
Scorecards help track project costs and progress
Tollgate reviews assess student comprehension
Low-cost training solution for initiatives of all sizes
Students can complete an entire project in 2-3 days
Designed to drive critical thinking over rote learning
Students learn teamwork and practice project management and tool skills
Online simulation means no new hardware or software
We provide your trainers with an Instructors Version of SigmaBrew DMAIC that has unique functionality:

They have access to all the Options, Tollgate Questions and Solutions.
They can compare and display team scores per wave to drive awareness and competition.
We price SigmaBrew DMAIC by the number of teams that are playing (a team is usually 2-3 players).
For 1-24 teams, we charge $660 per team.
For 25+ teams, the price drops to $550 per team, but your organization must commit to 25 or more to receive 25+ pricing for first 24 teams.
We also offer Annual and Perpetual Enterprise licensing. Contact MoreSteam directly for more information on these licenses.
The following are system requirements for MoreSteam eLearning:

The latest version of the following browsers:

Your browser is not supported.

Display Properties Setting:

Minimum 1024 x 768 screen resolution.

Audio:

Optional audio in course.

Disable any pop-up blocker while in the course content.

Microsoft 365®
Note: Courses supporting Minitab® or JMP® contain Microsoft Excel® templates for the template tools not provided in those software packages.

Additional system requirements for Minitab and JMP courses include:

Macro Security: Microsoft Excel macro security must be set to medium or lower.
Toolpaks: The Microsoft Excel Analysis Toolpak and Analysis Toolpak VBA must be installed.
Common Questions
Can individuals purchase this product?
Yes. For optimal results, we recommend that you complete the project after or near the end of your training and in a team of 2 or 3 individuals.
Is there one single "true" answer?
No. SigmaBrew DMAIC is programmed to reflect the real world, where a variety of solutions will yield a variety of results. As teams compete, they can see how their choices compare with the alternate choices of other teams. This is a risk-free way to analyze the impact of different decision pathways!
How long does it take to run?
The answer depends on your program schedule. Some organizations run this sim in 2-3 consecutive days or in a week when interspersed with point lessons. Other organizations run each phase separately in conjunction with their training, which can be spread over weeks or months.