Partnerships
Educational
The Ohio State University is one of America's largest and most comprehensive academic institutions. More than 55,000 students select programming from 14 colleges, 175 undergraduate majors, and 240 master's, doctoral, and professional degree programs. As Ohio's best and one of the nation's top-20 public universities, Ohio State is further recognized by a top-rated academic medical center and a premier cancer hospital and research center. The Fisher College of Business and College of Engineering are annually ranked as among the best programs in Ohio, the United States, and the world.
MoreSteam partners with top academic organizations throughout the world. We're very pleased to be long-time partners of The Ohio State University, a recognized global leader in higher education, including leading in the areas of operations and operational excellence. The Ohio State University has incorporated MoreSteam's online training and technology in a number of blended learning models offered through the Fisher College of Business and the College of Engineering as well as open enrollment programming offered through Fisher College Executive Education.
Fisher College of Business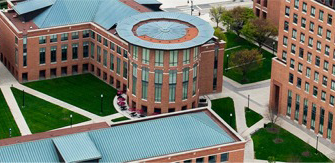 The Fisher College of Business offers graduate-level, Master's degree programs utilizing MoreSteam.com technologies in their curricula. In particular, OSU's unique Master of Business Operation Excellence (MBOE degree program) uses MoreSteam's online Lean Six Sigma Black Belt course as a part of the curriculum and incorporates the SigmaSim® InBox lean office simulation in its extensive blended programming. The MBOE program focuses on preparing high-potential managers for leadership in the rapidly changing continuous improvement environment found in service, healthcare, and manufacturing organizations. This program aims to produce managers capable of using a variety of Lean and Six Sigma tools including value stream management, employee engagement, waste reduction, capability building, and innovation. Similarly, the full-time Master of Business Administration (MBA degree program) and the MBA for Working Professionals degree program each use MoreSteam's online course as the online textbook for the Six Sigma Principles elective course.
At the undergraduate level, the Fisher College of Business offers electives ("Six Sigma Principles" and "Quality Management") incorporating MoreSteam eLearning as components of the instructor-facilitated courses.
Executive Education
The Ohio State University's Fisher College of Business, through its Executive Education programming offers multiple opportunities for professional development in the areas of process improvement, lean methods and leadership, in an accelerated and cost effective manner. The following online, open enrollment courses are available exclusively through Fisher College Executive Education:
Lean Six Sigma Black Belt Web-Leveraged Program - Fisher College of Business and MoreSteam present this blended Lean Six Sigma training program designed as the most time-sensitive, value-driven program in existence. The program features MoreSteam's self-paced 140-hour online Black Belt course followed by a one-week in-class experience on the Ohio State campus. All online sessions must be completed before attending the in-class portion of the program.
Black Belt Certification - Fisher College of Business Lean Six Sigma Black Belt Certification is available to individuals who have successfully completed our Lean Six Sigma Black Belt Leader program.
Lean Six Sigma Solutions Breakfast- The Fisher College of Business and MoreSteam support and present this complimentary series of breakfast seminars as a way for central Ohio Black Belts to network and share best practices. Come join us!
Master Black belt Program
MoreSteam and the Fisher College of Business also partner in delivering Master Black Belt training and certification. Using a blended model and faculty provided by the University, MoreSteam.com and industry-leading technical trainers, this program has stringent application criteria and certification standards applied jointly by MoreSteam and the University (both of which confer the certification upon successful candidates).
College of Engineering
At the undergraduate level, the College of Engineering's Integrated Systems Engineering program (degree program) provides students with degrees offering career opportunities in a vareity of industries, and has achieved a high rate of employment placement (82% hired within 3 months of graduation). One technical track offered by the ISE program heavily relies on blending industry expertise of the faculty with MoreSteam technology. The "Integrated LeanSigma Certification Program" includes a technical elective called "Lean Six Sigma Foundations", which utilizes MoreSteam Lean Six Sigma Black Belt training, Process Playground™ discrete event simulation software for teaching process modeling, and TRACtion® project tracking software. A companion course, "Lean Sigma Certification" is also a technical elective that allows the faculty and students to collaborate on project work using MoreSteam's TRACtion and Black Belt exam in conjunction with College of Engineering certification.
The following program description is provided by Dr. Scott Sink: Director - Integrated Lean Six Sigma Program

The ISE Department offers the opportunity for candidates to earn a Yellow Belt, Green Belt or Black Belt Certification while completing their ISE degree in any of the four above tracks. A Certification in Integrated LeanSigma differentiates a candidate and is in very high demand in business and industry. The program is rigorous and requires focused discipline, it readies the candidate to enter the 'real world' and hit the ground running.
The program has been offered since 2007 and 250 candidates have chosen this path. 95% of the candidates in this program have landed full time positions before graduating, indicating the popularity of this additional work and skill development in the eyes of employers. Disney, Discover, Boeing, UPS, Walmart, John Deere, Parker Hannifin, Unilever, Lincoln Electric, Cameron International, Timken, GE Aviation, Chase, The Limited, Accenture, Schneider Electric, are just a small sample of representative companies pursuing candidates with the ISE Degree and the ILSS Certification.