Master Series: Changing the Blame Game with Root Cause Analysis
May 18th, May 25th | 2 Week Virtual Master Class | $150
Continuous Improvement isn't a special program or a project assigned to process improvement "experts."
Everyone participates. A problem-solving culture must be built on a strong infrastructure, just as living organisms depend on a skeleton for form and function. Lean is 80% about the behaviors and 20% about the tools. Root Cause Analysis (RCA), when considered a way of thinking instead of a single tool, embodies the essence of Lean leadership. A Lean leader doesn't blame the people in the process but digs for the causes that enabled the people to make mistakes. It has to be "safe" to look for operational vulnerabilities and talk about problems. Leaders need to acknowledge the complexity of processes and seek ways to simplify the work.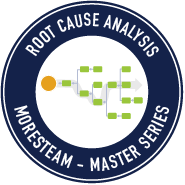 Master Series: May 18th, May 25th at 12:00 PM Eastern
Join us for this new blended program combining live broadcasts with a short eLearning course. The program features real-life examples of how RCA can help reduce everyday process problems to improve safety, quality, and lead time.
After completing the Series, you will be able to:
Identify the factors that add complexity to processes and the work environment.
Seek ways to simplify work processes by taking a systems approach.
Understand RCA from multiple perspectives: as a Continuous Improvement strategy, as a problem-solving tool, as part of a daily management system, and as a skill to empower the entire workforce.
Reframe RCA from a tool to a systematic way of thinking across the organization.
Registration Fee is $150. Course and Software Included.
We're pleased to support your professional development and the continued success of your organization.
Included in the RCA Master Series:

Two one-hour webcast sessions led by Peg Pennington
Short online Root Cause Analysis course (8 hours of content) See the Course Outline
180 days of full access to EngineRoom® software with Process Playground
Downloadable certificate of completion after requirements are fulfilled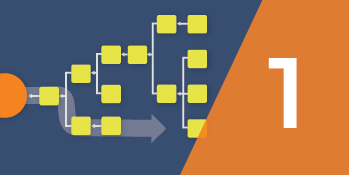 Master Series: Session 1
May 18th, 2023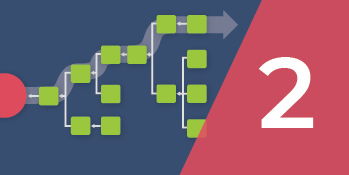 Master Series: Session 2
May 25th, 2023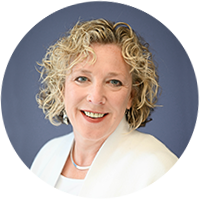 Peg Pennington, President - MoreSteam.com
Peg Pennington joined MoreSteam's executive team in 2018, bringing her passion for team-building and problem-solving to her role as company president. With over two decades of experience as an educator and process improvement thought leader, she's the perfect fit to lead the daily operations of our company.
You'll experience Peg's enthusiasm and expertise during the RCA Master Series. Prior to joining MoreSteam she served as Executive Director of the Center for Operational Excellence at The Ohio State University and helped create and instruct in the OSU Masters in Operational Excellence and MBA programs. Peg believes critical thinking and problem-solving should be core competencies of organizations. Join her for this latest Master Series and you'll see best and "next" practices for applying those principles to Root Cause Analysis.