SAVE THE DATE
Wednesday, September 20th - Friday, September 22nd, 2023
The 21st Annual Best Practices in Operational Excellence Conference will be held in-person at the Blackwell Inn and Pfahl Conference Center located on The Ohio State University campus in Columbus, Ohio. Join us September 20-22, 2023 to discuss all things process improvement. Best practices will be shared in keynote presentations, workshops, and peer-to-peer discussions. This is a great opportunity to learn from others and network in a casual setting. Don't miss it!
Not sure what to expect? Take a look at last year's agenda and speaker line-up.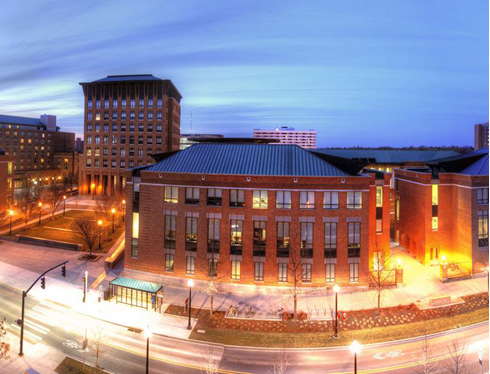 Save the Date!
Wednesday, September 20th – Friday, September 22nd, 2023
Hotel Accomodations:
The Blackwell Inn and Pfahl Conference Center
2110 Tuttle Park Pl,
Columbus, OH 43210
Why Attend the 21st Annual BP4OpX?
BP4OpX is an invitation-only gathering of executive leaders involved in Lean Six Sigma, product and service design, and process improvement training.
Designed to foster conversation and encourage networking in the field of Operational Excellence.
Presentations are from fellow OpEx leaders in the field.
Focused on practical application and knowledge that you can take back to improve your program.
Registration is free for the entire conference, including meals and networking events.
Attendees come from multiple industries and have continuous improvement programs that range from long-standing to brand new.
Hotel Accomodations:
The Blackwell Inn and Pfahl Conference Center
2110 Tuttle Park Pl,
Columbus, OH 43210
Previous Attendees
5/3 Bank
AEP
Anheuser-Busch InBev
Arizona Governor's Office
Boeing
Cardinal Health
Constellation Energy
Ecolab
Ernst & Young
GE Aviation
Grange Insurance
Honeywell
LabCorp
Liberty Mutual
Lilly
Lockheed Martin Aeronautics
Mars Petcare
Mount Carmel Health System
Nationwide
OSU Fisher College of Business
Progressive Insurance
Rolls-Royce
Southwest Airlines
T. Marzetti
The Wendy's Company
Uber Technologies, Inc.
United States Postal Service
University of Notre Dame
USAA
West Pharmaceutical