We're getting back together again — just in time for our 20th anniversary!
The 20th Annual Best Practices in Operational Excellence Conference will be held in-person at the Blackwell Inn and Pfahl Conference Center located on The Ohio State University campus in Columbus, Ohio. Join us September 21-23, 2022 to discuss all things process improvement. Best practices will be shared in keynote presentations, workshops, and peer-to-peer discussions. This is a great opportunity to learn from others and network in a casual setting. Don't miss it!
The conference opens at 8:00 AM on Wednesday, September 21st and will adjourn at noon on Friday, September 23rd.
See Featured Speakers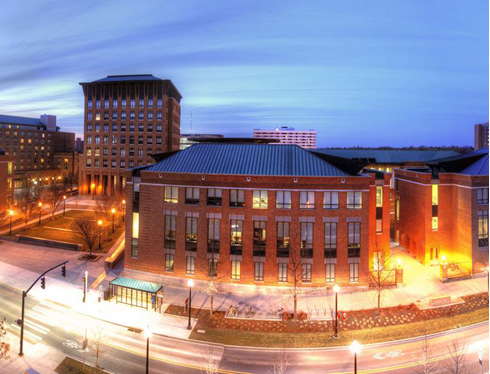 Save the Date
Wednesday, September 21st – Friday, September 23rd, 2022
Hotel Accomodations:
The Blackwell Inn and Pfahl Conference Center
2110 Tuttle Park Pl,
Columbus, OH 43210
Why Attend the 20th Annual BP4OpX?
BP4OpX is an invitation-only gathering of executive leaders involved in Lean Six Sigma, product and service design, and process improvement training.
Designed to foster conversation and encourage networking in the field of Operational Excellence.
Presentations are from fellow OpEx leaders in the field.
Focused on practical application and knowledge that you can take back to improve your program.
Registration is free for the entire conference, including meals and networking events.
Attendees come from multiple industries and have continuous improvement programs that range from long-standing to brand new.
Save the Date
Wednesday, September 21st – Friday, September 23rd, 2022
Hotel Accomodations:
The Blackwell Inn and Pfahl Conference Center
2110 Tuttle Park Pl,
Columbus, OH 43210
Previous Attendees
5/3 Bank
AEP
Anheuser-Busch InBev
Arizona Governor's Office
Boeing
Cardinal Health
Constellation Energy
Ecolab
Ernst & Young
GE Aviation
Grange Insurance
Honeywell
LabCorp
Liberty Mutual
Lilly
Lockheed Martin Aeronautics
Mars Petcare
Mount Carmel Health System
Nationwide
OSU Fisher College of Business
Progressive Insurance
Rolls-Royce
Southwest Airlines
T. Marzetti
The Wendy's Company
Uber Technologies, Inc.
United States Postal Service
University of Notre Dame
USAA
West Pharmaceutical
Wednesday, September 21st, 2022
7:30 - 8:00 AM

Breakfast & Registration

8:00 - 9:00 AM

Welcome / Introductions

9:00 - 9:30 AM

Break

9:30 - 10:15 AM
Creating a Culture of Innovation and Learning
Aravind Chandrasekaran

- The Ohio State University

10:15 - 10:30 AM

Break

10:30 - 11:00 PM
Developing the Next Generation of Lean Problem Solvers
Alan Goodman

- Instructional Chair, Quality and Engineering - MATC

11:00 - 12:00 PM
Lessons Learned: How We Improved our Continuous Improvement Training
Oscar Marshall

- Amazon

12:00 - 1:00 PM

Lunch

1:00 - 1:45 PM
Increasing Certification Pull Through
Kevin Norman & Megan Johnson & Renee Snell

- Fifth Third Bank

1:45 - 2:30 PM
Rolling With The Punches: A Continuous Improvement Deployment During the COVID-19 Pandemic
Robert Henderson & William Daley

- Edmund Optics

2:30 - 3:00 PM
Coaching in a Blended Learning Training Model
Gus Lage

- Medtronic

3:00 - 3:30 PM

Afternoon Break

3:30 - 5:00 PM
Cool New Stuff from the MoreSteam Labs
5:30 PM

Prep for Dinner

6:00 PM - 9:00 PM
Social Hour & Casual Dinner at UnderStory
2571 Neil Ave | Columbus
Thursday, September 22nd 2022
7:30 - 8:00 AM

Breakfast & Registration

8:00 - 8:15 AM

Day 2 Opening

8:15 - 9:15 AM
Stories of Lean Transformations
Kim Scibelli

- Senior Director Operational Excellence - Kite Pharma



9:15 - 10:00 AM
Everything Else: What Coaches Do To Create Successful Practitioners
Joe Tanner & Maria Fry & Chris Spanger
10:00 - 10:30 AM

Break

10:30 - 11:15 AM
Using Machine Learning to Predict Student Success After Training
Nick LaRosa & Xander Hathaway

- MoreSteam

11:15 - 12:00 PM
The Evolution of Operational Excellence at USPS
Jewelyn Harrington

- Sr. Director Operational Excellence - United States Postal Service

12:00 - 1:00 PM

Lunch

1:00 - 2:00 PM
Digital Innovation vs. Traditional Improvements: The impact of technology on Lean Methods
Pam Wright

- Capital One

2:00 - 2:45 PM
Pivoting during COVID: Process Modeling in Healthcare
David Wittman

- St. Jude's Children Hospital



2:45 - 3:15 PM

Break

3:15 - 3:45 PM
Assessing the Maturity of Your Operational Excellence System
Bill Hathaway

- CEO - MoreSteam

3:45 - 4:30 PM
Lean Six Sigma in Healthcare, A Case Study
Kathleen Sharp

- Senior Lean Business Leader - Atrium Health

4:30 - 5:00 PM

Recap and Discussion of Lessons Learned

5:00 PM

Closing Remarks
Friday, September 23rd 2022
8:00 - 8:30 AM

Breakfast

8:30 - 10:00 AM
TRACK 1: EngineRoom Tips & Tricks
TRACK 2: Lean Training Simulations
TRACK 3: Coaching Virtual Study Halls
10:00 - 10:30 AM

Break

10:30 - 12:00 PM
TRACK 1: DMAIC Training Simulations
TRACK 2: TRACtion Showcase
TRACK 3: Process Modeling with Process Playground
12:00 PM

Adjourn