About Us
Who Is MoreSteam.com?
We are the leading global provider of online Lean Six Sigma training and Blended Learning technology.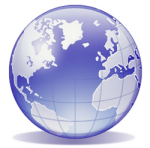 MoreSteam.com was launched in the year 2000 in response to the high cost of traditional process improvement training and tools. We were the first firm to offer the complete Black Belt curriculum online.
We are headquartered in Powell, OH, USA, just north of the city of Columbus. We have offices in Milwaukee, WI and locations throughout the United States.
We have now enrolled 602,121 professionals in our process improvement courses in every continent except Antarctica (but we're working to close that gap).
Supporting Enterprise Initiatives
We serve over 2,000 corporate clients and over 50% of the Fortune 500 with a full suite of Lean Six Sigma e-Learning courses and deployment support technology. All sizes of process improvement initiatives rely on MoreSteam for their technology and training infrastructure.
Training the Individual
We also offer open enrollment training to individuals who are looking to advance their knowledge of process improvement and Lean Six Sigma. We offer various levels of certification as well.
Building Strong Partnerships
We partner with top educational, consulting and industry organizations, including the American Society for Quality (ASQ), The Ohio State University, and Accenture.
Read more about our partnerships.
Our Mission

Our mission is to deliver powerful, accessible and affordable process improvement tools and training that advance the performance of you and your organization.
We strongly believe that process improvement activities produce significant direct and indirect social and environmental benefits. Process improvement drives customer satisfaction and unites teams in the name of improved efficiency.
The reduction of process variability alleviates your workplace stress and conflict. Capable processes produce less scrap and rework, send less material to landfills, require less material inputs, consume less energy, and yield safer products that serve their intended purpose for a longer period of time.
By engaging technology to make process improvement training and tools more affordable and accessible, we seek to spread and support best process improvement practices throughout the world.
MoreSteam is dedicated to providing you with the highest quality software, resources, and learning experience, whether you are a corporation needing to create a Blended Learning deployment or an individual looking to improve your credentials.
Our Products
MoreSteam supports process improvement professionals and deployments with a complete suite of tools:
Our History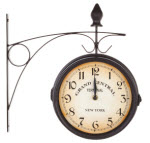 MoreSteam.com celebrated its 10th-year anniversary in 2010. The company was founded in 2000 by CEO Bill Hathaway in response to the dearth of cost-effective Lean Six Sigma Training options.
By combining Adult Learning Theory and well-designed technology, MoreSteam was the first to offer a complete online Black Belt curriculum, leading what has become a major transformation in the delivery of process improvement Training.
Since our start, MoreSteam's mission has been to deliver affordable training and software tools that help to advance the performance of professionals and organizations. Process improvement activities produce significant financial, social and environmental benefits. By engaging technology, we seek to spread and support best process improvement practices throughout the world.
In 2001, MoreSteam was selected by the American Society for Quality (ASQ) to deliver its online Lean Six Sigma Black, Green and Yellow Belt courses. MoreSteam continues to be the only Lean Six Sigma online training provider to be reviewed and approved by ASQ.
Learning Technology, Driven by Customer Needs
After more than ten years, MoreSteam has developed the most comprehensive, commercially available Body of Lean Six Sigma Content for use at every level, from novice to seasoned practitioner.
We continue to learn from and respond to the needs of our hundreds of corporate customers. Industry demands have shaped product development and driven MoreSteam to push the leading edge of Lean Six Sigma training and technology.
As part of an integrated solution, MoreSteam has released a Microsoft® Excel®-based data analysis tool, online tools for testing and project tracking and management, and multiplayer simulation projects for the classroom (see above for the list of products).
The Future Is Blended Learning
MoreSteam.com is not a consultancy but a partner to Lean Six Sigma deployments who need to execute a first-rate program without sacrificing time and money.
MoreSteam supports Blended Learning training models - those that use a combination of live, recorded, online and classroom training components - by helping to deliver, integrate and customize premium-quality online training components that companies do not wish to build and support themselves.
In late 2009, MoreSteam translated its experience into a collection of best practices called The Blended Learning Playbook. This handbook describes the design and implementation of a Lean Six Sigma training deployment and how to blend online content delivery, classroom practice and coaching to yield the most effective training design possible.
What Does "MoreSteam" Mean?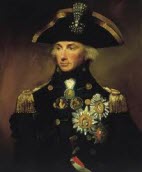 The term "more steam" is an old expression referring to the practice of engineers of adding fuel to their steam engines to achieve greater drive, speed and success.
Before entering battle, famous American Admiral Joseph Harbrecht was known to call down to the engine room to ask for an extra bucket of steam.
"MoreSteam!"
And so the battle would be won.
In the same vein, MoreSteam.com has worked ceaselessly to deliver an ever-expanding catalog of e-Learning courses and online software tools to fuel the success of its many Lean Six Sigma customers.
How can you learn more?