Master Series: Everyday Uses of Process Modeling
Lars Maaseidvaag, Vice President of Product Development - MoreSteam

How do you "pivot" with confidence?
We're all trying to get it right in a time when there are few best practices to follow. Risk has skyrocketed. Time is more critical than ever. Right now, there is little or no opportunity to run multiple iterations of pilots when you need to implement a new process.
Process modeling can help you move forward. The future will continue to be unclear, but modeling can prepare you for all kinds of variations. You can build a digital twin, or virtual prototype, and run experiments to learn how your process would perform in various scenarios.
Master Series: May 14, 21, and 28 at 2:00-3:00 PM Eastern
Join us for this new blended program that combines live broadcasts with a short eLearning course. Learn how organizations successfully model processes to re-adjust and re-engineer their workflows. The program features real-life examples from work we've done recently with clients to demonstrate the basics along with some nuances of modeling. Then, learn how to build your own process models on MoreSteam's web-based Process Playground.
No Registration Fee. Course and Software Included.
That's right -- FREE! We're pleased to support your professional development and the continued success of your organization.
Included in this free Master Class series:

Three hour-long sessions led by Dr. Lars Maaseidvaag
Short online process modeling course
Case Study: Kathy's Best Wursts
60-day full access to EngineRoom software with Process Playground
Downloadable certificate of completion after requirements fulfilled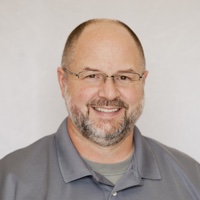 Lars Maaseidvaag, Vice President of Product Development - MoreSteam
Dr. Lars Maaseidvaag leads MoreSteam's product development teams dedicated to data analytics and project management software, eLearning, and training simulations. Lars is also the lead instructor for the Master Black Belt training program offered in partnership with The Ohio State University's Fisher College of Business. Before coming to MoreSteam in 2009, he was the Curriculum Director for Accenture/George Group and has also worked in operations research and management consulting.
Lars received a PhD in Operations Research from the Illinois Institute of Technology. He also earned a Masters in Operations Research and Industrial Engineering as well as his MBA from The University of Texas in Austin.