Master Series: Process Modeling Tools to Reveal & Resolve
Lars Maaseidvaag, Vice President of Product Development - MoreSteam

Find Process Bottlenecks Before Your Customers
How do you ensure that you get it right the first time? Process modeling can help you move forward with confidence. By building a virtual prototype, you'll see how your process will perform in various scenarios. Identify problems early when they can be avoided at little cost, rather than finding problems after launch. Piloting and rapid iterating are key components of Lean and Agile cultures — equip your team with tools to get it done right.
Master Series: September 23 & 30 at 1:00-2:30 PM Eastern
Join us for this new hybrid program that combines live broadcasts with a short eLearning course. Learn the fundamentals of process modeling including its components and how to gather the data needed to build a realistic model. Then, use MoreSteam's web-based Process Playground to apply those fundamentals to two case studies: Kathy's Best Wursts (online course) and Waste Co. (live sessions). You'll build base line models which will be the foundation for your experiments with a variety of process improvements.
Reveal the stress points. Adjust the workflows based on your virtual pilots. Resolve problems before they reach customers.
Registration Fee = $150. Course and Software Included.
We suggest completing the short course prior to the live sessions to get the most out of the program. The live sessions will be recorded and posted if you need to catch up or review.
Included in this Master Class series:

Two 90-minute sessions led by Dr. Lars Maaseidvaag
Short online process modeling course
Two case studies
60-day full access to EngineRoom software with Process Playground
Downloadable certificate of completion after requirements fulfilled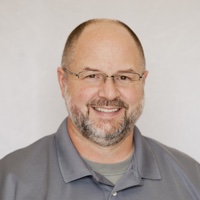 Lars Maaseidvaag, Vice President of Product Development - MoreSteam
Dr. Lars Maaseidvaag leads MoreSteam's product development teams dedicated to data analytics and project management software, eLearning, and training simulations. Lars is also the lead instructor for the Master Black Belt training program offered in partnership with The Ohio State University's Fisher College of Business. Before coming to MoreSteam in 2009, he was the Curriculum Director for Accenture/George Group and has also worked in operations research and management consulting.
Lars received a PhD in Operations Research from the Illinois Institute of Technology. He also earned a Masters in Operations Research and Industrial Engineering as well as his MBA from The University of Texas in Austin.