Don't Just Manage Change, Inspire Change
Chris Spranger - CEO, Spranger Business Solutions

Change is happening all around us at a much faster rate than in years past. All good continuous improvement professionals understand that without change, there is no improvement, and yet so many Lean Six Sigma projects fail not because the wrong tools or approach were used, but because there lacked a clear roadmap and intentional action to make the change successful.
In this free one-hour webcast, Chris will demonstrate a process for assessing which elements of effective change are missing in most Lean Six Sigma projects, and the specific, targeted strategies to enable a smooth implementation of change. This process can be applied to any change effort, from a specific project to a full deployment.
In this session, the following key points will be covered:

Understand the difference between managing and inspiring change
Identify and address the obstacles people face to embracing change
Define the key elements needed to inspire change and to build those elements into ANY change effort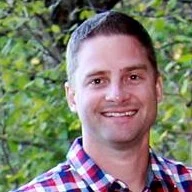 Chris Spranger - CEO, Spranger Business Solutions
Chris is the founder and CEO of Spranger Business Solutions - a management consulting firm focusing on Lean Six Sigma coaching/training/deployment and implementing standard-based quality management systems. He has trained and coached hundreds of people on Lean Six Sigma improvement methods across a broad spectrum of industries. He also has developed and taught course curriculum on Lean Six Sigma at Lakeland College and for the Wisconsin Technical College System.
Chris earned a Bachelor's Degree in Industrial Engineering from the University of Wisconsin - Platteville and an MBA in Finance and Management from the University of Wisconsin - Whitewater. He is an ASQ Certified Six Sigma Master Black Belt.