From the Shop Floor to C-Suite: Operational Excellence at Jabil
Held on: Wednesday, July 29, 2015
Evelyn Ferrer, Lean Six Sigma Director - Automotive Division at Jabil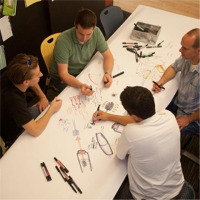 Jabil is an electronic products solutions company providing comprehensive electronics design and product management services to electronics and technology companies. Jabil's 180,000+ employees are spread across 90 plants in 24 countries. About five years ago, Jabil launched a Lean Six Sigma program that spans across the entire enterprise. Their primary focus is to be a Lean company with Six Sigma applied to support the Lean program.
The goal of Jabil's Global Lean Six Sigma team is to create a workforce of problem solvers, where everyone is focused on continually driving improvements in quality, delivery and cost. Prioritizing Lean Six Sigma is a significant part of Jabil's culture within their plants and throughout all functional departments, including finance, business development, product development, supply chain management and others.
Key Points:

To foster a continuous improvement mindset, Jabil has built a framework of training, application, and recognition throughout the organization, including:
Speaker Details
Evelyn Ferrer, Lean Six Sigma Director - Automotive Division

Evelyn has over 25 years of experience in manufacturing across several industries. She started her career in manufacturing with Motorola, working as an Engineer Technician, Line Supervisor and Assistant Manufacturing Manager. She then went on to work for a shrimp packing company, food distribution company, and an airbag manufacturer prior to joining Jabil. In Evelyn's 15-year tenure with Jabil, she has held a variety of management positions before assuming her current role as a Director of Lean Six Sigma.
Evelyn received a B.S. in Industrial Engineering from Universidad Politecnica de Puerto Rico and is an ASQ CSSBB. She is currently pursuing her Master Black Belt certification.