Webcast: Introduction to Replenishment Pull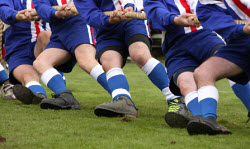 Replenishment pull systems are a key component of the Lean toolkit and provide a critical tool for the management of inventory. In our last Webcast on Lean pull systems, we learned about the Core Process pull system and how it is instrumental in stabilizing and controlling a process.
In this session, we will introduce the concept of the Replenishment pull system and seek to understand where it fits in an organization's processes and how it interacts with a Core Process pull system.
We will also talk about the data required, and introduce the basic calculations needed, to implement a basic Replenishment pull system. Due to the large amount of information surrounding pull systems, we will not be able to cover it all in one session. Based on your feedback, we may schedule later Webcast to cover some of deeper nuances of safety stock, optimizing inventory levels, and other Master Black Belt topics.
Join Dr. Lars Maaseidvaag in this recorded Webcast (about one hour) as he discusses the basics of a Replenishment pull system and some ideas on how to implement such a system at your company. This session includes: