Webcast: "Fault Tree Analysis for Root Cause Analysis of Sporadic Events"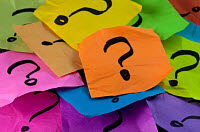 There are many approaches to Root Cause Analysis used in the world today. As part of the Integrated Quality Strategy at Bridgestone Americas, the company uses the DMAIC approach not only for attacking chronic process variation (6 Sigma), but also for root cause analysis of sporadic events. This is where Fault Tree Analysis (FTA) and the 5-Why concept come into play.
In seeking to improve Bridgestone's problem-solving effectiveness back in 2008, members of the BA team attended training sessions hosted by Mr. Bob Nelms (Failsafe Network Inc.), who specializes in the "Latent Cause Experience". Here team members learned how root cause analysis was utilized on the 1986 Challenger explosion and also some valuable principles that helped enhance our process.
At the Akron Technical Center in Akron, Ohio, where Bridgestone carries out the design and development of all tires for the Americas, the FTA process is occasionally used to investigate and analyze events related to specifications, molds, stamping, and tire grading.
Join Debbie Detwiler, Master Black Belt at Bridgestone Americas, in this recorded Webcast (about one hour). This session will outline the Bridgestone process and its approach to FTA, including: