Free Webcast: "Flipping Your Lean Six Sigma Training: Getting the Blend Right"
Recorded Webcast
Presenter: Larry Goldman, MoreSteam.com, with Andrea Church of Hertz, and Bill Casey of Quest Diagnostics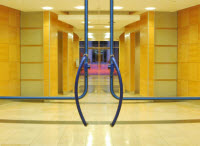 "Sage on the Stage" or "Guide on the Side"? That's the challenge question currently circulating the conference circuit. Most of us find ourselves somewhere in the middle, training Belts in a traditional classroom model but beginning to test new technologies to see their impact on learning outcomes. We now recognize that the 'factory model of education' doesn't fit - students are too different and the pace of the business world has grown too fast.
While, we haven't perfected the new flipped classroom model, one thing is for sure: the traditional classroom model is underserving our adult learners, resulting in poor learning outcomes:
A study done by Research Institute of America found that 33 minutes after completion of a course, students retain only 58% of the material covered in the class.
According to a Xerox study on skills training, 87% of the desired skills change is lost without follow-up coaching.
However, flipping your classroom lectures to online learning is not as easy as flipping a switch. If students are partly responsible for completing studies on their own time, training content has to become interactive and trainers must become coaches. Instruction must be student-centric, employ the smart use of technology, and provide much needed practice time. So how do the most successful training deployments achieve this goal?
Join us for a this one-hour panel discussion led by MoreSteam.com's Larry Goldman as he interviews leaders from two well established Lean Six Sigma Blended Learning deployments.
This session: