Free Webcast: "How Long is the Wait? Analyzing Flow in the Emergency Department"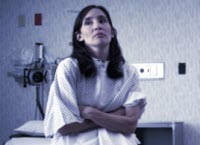 Recorded Webcast
Presenter: Michelle Johnson, Customer Excellence Director, Covidien
Have you ever headed to the Emergency Room for a quick response to a medical issue, only to find yourself in a crowded waiting room?
Many hospitals find themselves in that exact situation as demand for services rises, while cost pressures constrain the available staffing for safe, high quality medical care.
For the past decade, Covidien has used Lean Six Sigma methodology to drive performance in the manufacture of medical supplies and devices. With pull from their hospital customers, they have expanded the Operational Excellence team to support the implementation of Lean Six Sigma in hospitals. A frequent request is for help in improving ED patient flow and capacity.
The presenter, Michelle Johnson from Covidien, shares lessons learned in analyzing patient flow, optimizing use of resources, and implementing changes in the fast-paced Emergency department environment.
This session provides insight into how Covidien has applied Lean Six Sigma methodology in the hospital environment including: