Recap: 2010 Toronto-area Lean Six Sigma Networking Event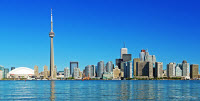 On Tuesday, April 13, Xerox Canada and MoreSteam.com co-hosted a one-day Lean Six Sigma program for education and networking. The free event, held at the Xerox Toronto Learning Centre in Markham, Ontario, featured a morning program of Lean Six Sigma experts, followed by an afternoon demo of MoreSteam's SigmaBrew InBox Lean Office simulation.
This one-day event was conceived as a way to provide Lean Six Sigma (LSS) practitioners with an opportunity to learn from experts and each other and to network with peers in the local area. Attendees represented a diverse cross section of job positions, from deployment leaders through Green Belts, and industries, from consumer products to pharmaceuticals to aerospace to banking.
The Morning Program
The morning began with a round of introductions and a report of the results from a pre-event Voice of Customer (VOC) survey. Debra Yeager, Lean Six Sigma Black Belt & Deployment Manager at Xerox Canada Ltd., then shared details and answered many questions about the top-down, mature Lean Six Sigma program at Xerox. The audience had quite a few questions for Debra on a wide-range of topics (e.g., linking projects to strategy, selecting BB candidates, global deployment structure).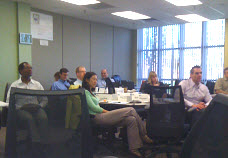 Next was a remote presentation on the joint Lean Six Sigma work being initiated by Xerox Canada and the Southern Alberta Institute of Technology (SAIT). Wayne King, CFO & VP Capital and Corporate Services at SAIT, opened the talk with a description of the growth issues confronting SAIT. Karan Nikhanj, Client Deployment Manager at Xerox Canada, then elaborated on how initial projects were being selected through the use of LSS tools and techniques.
After a short break, Dale Schattenkirk, President of LTS Consulting, delivered the final presentation of the morning, "Doing More with Less." Dale discussed the ways in which deployments can continue to provide insightful training and bottom line results when expectations are high and resources are low. He included several diverse case studies to help deliver his message, which were well received and appreciated by the audience. This talk was followed by lunch, where attendees broke out into smaller groups to network and discuss several selected topics: change management, best practices, and deployment strategy.
The Afternoon Simulation Demo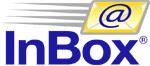 Following lunch, MoreSteam.com ran a three-hour demo of the SigmaBrew InBox simulation to demonstrate how deployments use practice-based classroom simulations in their Blended Learning programs. Each attendee brought a laptop and was given a role within the simulation. The demo emphasized the instructor point of view but also let the attendees experience first-hand the challenges that students face when learning the Lean tools and ideas.
Forming a Toronto Lean Six Sigma Community
At the event, the group discussed continuing on with a second meeting in the near future. One attendee has already offered a location, and all event registrants will receive information on future events. If you're interested in learning more or taking the lead in running and organizing the community group, contact MoreSteam.com.
Would you like to host or organize a similar event?
MoreSteam.com is planning several similar educational events in other locations in 2010. If your company would be interested in co-sponsoring a mini-conference, and developing a local community of LSS practitioners, we would be glad to discuss such an opportunity with you. Contact MoreSteam.com today!