Improve Your Products and Processes Through Design Excellence
2012 Phoenix Executive Briefing: Product and Process Design Excellence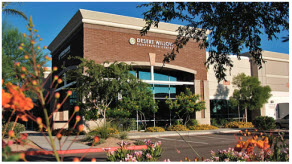 On Wednesday, December 12, 2012, MoreSteam.com and Air Academy Associates jointly hosted a Phoenix-area, executive-level program on the benefits and application of product and process design.
The one-day event featured:
A morning of activities and discussion on aspects of design
An afternoon program of practical, interactive workshops,
A networking lunch and breaks, and
A post-event networking reception
Event Recap
Our first Phoenix event, held centrally at The Desert Willow Conference Center, was a great success.
The Input: a diverse collection of leaders and practitioners from manufacturing, the armed forces, health care, and other industries (see list to the right).
The Output: Newfound acquaintances and a deep, revealing day of discussion regarding design tools, challenges, and solutions.
A Morning of Activities and Examples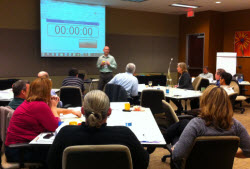 For our Phoenix briefing, we opted to experiment with the morning program, eschewing the standard practice of hour-long speakers in favor of a diverse program of hands-on, design-related activities and discussions.
Well-received and moderated expertly by Michael Marx, Director, Business Improvement at the Apollo Group, the first half of the day engaged everyone and drew valuable insights from the collective experience. Participants were shown a variety of useful videos, simulations and other teaching tools and received summaries of the lessons and best practices. Activities included:
A 180-second introduction and single-point lesson from all participants
A Best Practice Sharing Exercise that established connections between the problems and solutions of design initiatives
A timed, team-based construction exercise
An Afternoon of Interactive Workshops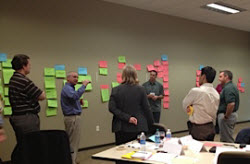 In the afternoon, the attendees split into two interactive workshops, "Process Design Thinking - Simple Methods to Get It Right the First Time" by Bill Hathaway, CEO of MoreSteam.com and "Design for Six Sigma (DFSS): An Integrating Design Framework for Successfully Fielding a Product or Service" by Dr. Rick Murrow, CEO of Air Academy Associates.
In each breakout room, attendees learned specifics about the tools of DFSS, including simulation, combinatorial testing for validation and confirmation testing.
After the day's program, the attendees and sponsors re-gathered for a reception at The Buttes, a Marriott Resort, extending their conversations and enjoying the relaxed opportunity (and view!) to continue to network with fellow process improvement executives.
Interested in Similar Events?
MoreSteam will continue to sponsor and host regional events. Contact us if you have a local event we should consider. To hear about these events, subscribe to the MoreSteam monthly email newsletter.