Improve Your Products and Processes Through Design Excellence
2012 Houston Executive Briefing: Product and Process Design Excellence
On Thursday, November 8, 2012, MoreSteam.com and Air Academy Associates jointly hosted a Houston-area, executive-level program on the benefits and application of product and process design.
The one-day event featured:
A morning of presentations and open discussion on different aspects of design
An afternoon program of practical, interactive workshops,
A networking lunch and breaks, and
A post-event networking reception
Event Recap
Our first Houston event, held centrally at The Norris Conference Centers in Westchase, was a rousing success ("Great event!", "Keep them coming!").
The Input: a diverse collection of leaders and practitioners from manufacturing, energy, health care, and other industries (see list to the right).
The Output: Newfound acquaintances and a deep, revealing day of discussion regarding design tools, challenges, and solutions.
A Morning of Examples and Tools
Following a breakfast and round-the-room introduction, Mona Draper, Senior Director for North America Process Excellence at Maersk Line, and Marsha Caldwell, Manager of Special Commodities Invoicing Team at Maersk Line, co-presented "'Leaning' into Designing Processes." The talk and follow-up questions explored the simple lean tools and techniques that Maersk Line has used to create a continuous improvement and design mind set, including an example of the successful application of design principles to an invoice process.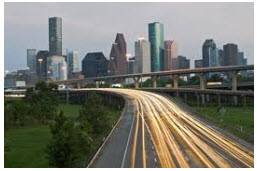 After a networking break, the morning continued with "Probabilistic Scheduling - A Project Management Method with Positive Commercial Impact," a talk from Dr. J. Holmes and Jon Clark, MS, General Electric Corp. The presentation centered on the unpredictability of New Product Development (NPD) and the benefits of applying simulation to estimate the risk and financial impact of variation on project schedules. The morning ended with a lively open session on the practices and challenges of implementing a design culture.
An Afternoon of Interactive Workshops
In the afternoon, the attendees split into two interactive workshops, "Process Design Thinking - Simple Methods to Get It Right the First Time" by Bill Hathaway, CEO of MoreSteam.com and "Design for Six Sigma (DFSS): An Integrating Design Framework for Successfully Fielding a Product or Service" by Dr. Rick Murrow CEO of Air Academy Associates. In each breakout room, attendees learned specifics about the tools of DFSS, including simulation, combinatorial testing for validation and confirmation testing.
After the day's program, the attendees and sponsors re-gathered for a reception at the nearby Rio Ranch restaurant, extending their conversations and enjoying the relaxed opportunity to network with fellow process improvement executives.
Interested in Similar Events?
MoreSteam will continue to sponsor and host regional events. Contact us if you have a local event we should consider. To hear about these events, subscribe to the MoreSteam monthly email newsletter.