New Thinking on Training, Lean Six Sigma and More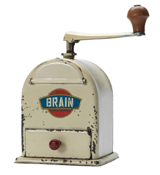 "New thinking"? What does that mean????
Here at MoreSteam, we invest our time in identifying best practices and the latest advancements in the areas of training, e-Learning, project completion, simulation, and process improvement. We do this to ensure that you receive the best possible products.
This section of our Web site is dedicated to this new thinking, to marking the leading edge of Lean Six Sigma tools and technology. We hope that you gain insights from these materials. Please send us your comments and ideas so we can continue to improve our thinking.
Insight & Commentary
Just Starting Out
Best Practices
New Connections