2019 Best Practices for Operational Excellence Conference - Europe Build Enterprise Continuous Improvement Capability April 2 - 4, 2019 WHU - Otto Beisheim School of Management
MoreSteam.com, the global leader in online Process Improvement training tools, is hosting its European Best Practices for Operational Excellence Conference for a fourth time. This invitation-only event gathers MoreSteam's European customers to benchmark, network, and share the best features and challenges of their Process Excellence deployments.
Benchmark and Share Best Practices
A Forum of Your Peers: We connect deployment leaders building Process Excellence across Europe in a relaxed and conversational setting. Conference participants are experienced process improvement leaders but may be new to using online technologies in their deployments. This conference is the best place to learn more!
An Exclusive Gathering: Access to the event is by invitation-only and limited to no more than 50 MoreSteam customers and friends.
Free to Attend: There is no cost to attend beyond your time and travel. To offer access to all interested customers, we request that registered attendees notify MoreSteam in advance if it becomes necessary to cancel. This allows us to extend an invitation to a wait-listed person.
Presentations are offered by deployment leaders building Process Excellence within Europe. We focus on practical knowledge you can take home and use in your own program.
To foster conversation, registration is limited, with no more than 2-3 participants from any one company.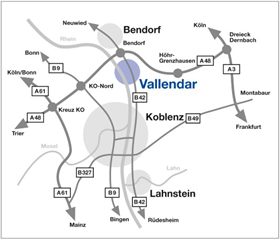 Accommodations
A block of rooms has been reserved at the Berghotel Rheinblick. Make sure to mention the MoreSteam Conference when making your reservation to take advantage of the discounted rate of 79 Euros per night.
Berghotel Rheinblick;
Telefon +49 2622 127127
www.berghotel-rheinblick.de
Conference Schedule
Tuesday, April 2nd
7.30
Gathering & Registration
8.00
Welcome & Introductions
9.00
Break
9.30
MoreSteam
10.15
Break
10.35
Process Principles: What We Can Hold Firm To
Prof. Jane Davies - Director of the Cambridge MBA, Senior Faculty in Management Practice and Deputy Director of the Centre for Process Excellence and Innovation
University of Cambridge Judge Business School
12.00
Lunch - Gewölbekeller
13.00
Bridgestone EMEA Lean Six Sigma Education Program: Fundamental "Ingredient" of Success in Implementing Our New Quality Mission
Diego Casadei - Market Quality & CI Coordination
Marco Bacci - Quality Engineer
Bridgestone EMEA

Filipe Barbosa - Partner and Senior Consultant
Actio Consulting Group
14.00
Organizing for Success in a Dynamic Business
Martin Rowlson - Global Process Excellence Manager
Rhys Hillman - Global Process Excellence Capability Lead
Uber
15.00
Break
15.30
Cool New Things from MoreSteam.com
Peg Pennington - President
Kathy Miller - Vice President, Business Development
MoreSteam.com
17.00
Dismissal
18.00
Dinner at Berghotel Rheinblick
Wednesday, April 3rd
8.00
How to link Agile methods with traditional Lean Six Sigma methods?
Frank Bornhöft - Managing Director, Master Black Belt & Scrum Master
PROCISE
9.30
Break
9.50
Industry 4.0 - Standalone Concept or Part of Continuous Improvement?
Alexander Silantyev - Master Black Belt
Jochen Vincke - Master Black Belt
PWC Advisory Belgium
10.50
Making a Difference
Colin Noone - Master Black Belt, Methods &Capability
Rolls Royce
12.00
Lunch - Gewölbekeller
13.00
Details coming soon
15.00
Closing Remarks & Dismissal
Thursday, April 4th
| | |
| --- | --- |
| 8.00 | SimCamp: Tour of Training Simulations |
| 13.00 | Dismissal |
2019 Registered Organizations

AbbVie Deutschland GmbH & Co. KG
Actio Consulting
Bridgestone
Gazprom International
hilti
KMU-Praxis
Lear Corporation
MoreSteam.com
Pinnacle Foods Group
Pioneer
PROCISE
PWC
Rolls-Royce
TJX Europe
Uber
Uber BV
University of Cambridge
West Pharmaceutical Services Deutschland GmbH & Co. KG
WHU
WHU Otto Beisheim School of Management
Zeller Plastik