2019 Best Practices for Operational Excellence - Europe
Featured Speakers
Dr. Jane Davies - University of Cambridge Judge Business School
Sr. Faculty in Management Practice, Director of the MBB Programme, Deputy Director of the Centre of Process Excellence and Innovation (CPEI), Fellow of Lucy Cavendish College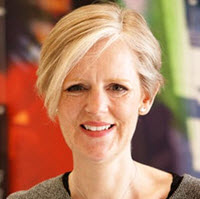 Dr. Jane Davies is Director of the Cambridge MBA, Senior Faculty in Management Practice and Deputy Director of the Centre for Process Excellence and Innovation at the University of Cambridge Judge Business School (CJBS). She is the fellow in management at Lucy Cavendish College.
Jane teaches the value of delivering operational excellence through courses in Operations Management, Operations Strategy, Lean Six Sigma Process Improvement and Project Management to undergraduates, graduates and executives. She received the CJBS faculty teaching award in 2013 and 2015. Before her academic career, Jane spent ten years consulting to companies in the finance, telecoms and public sectors on operational excellence initiatives and technology change projects.
Diego Casadei - Bridgestone EMEA
Quality System and Continuous Improvement Coordinator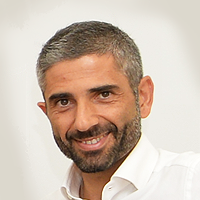 After an experience as a consultant, Diego joined Bridgestone in 2005 as a Quality Engineer taking care of Market claim analysis and the coordination of product/process improvements. During the last 13 years, while covering different roles/positions within the QA department, he gave a decisive contribution to the success of several key projects such as new plant start-ups, the digitalization of the Market QA function, the introduction of the Lean Six Sigma strategy in Bridgestone EMEA, the expansion of the quality management system to solution business and collaborated to different Global Task Forces activated within the Bridgestone Corporation.
Diego has a Master degree in Mechanical engineering, he is certified and IATF and ISO9001 lead auditor and he is a Lean Six Sigma Black Belt.
Marco Bacci - Bridgestone EMEA
Quality System and Continuous Improvement Coordinator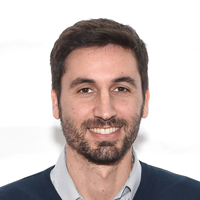 Marco is a Black Belt at Bridgestone EMEA and is responsible for the definition and implementation of the Lean Six Sigma strategy in the EMEA pole of the Bridgestone Corporation.After a short experience as a consultant, Marco joined Bridgestone in 2010 as a Quality Engineer taking care of implementation and development of Quality Management System in all European location of Bridgestone organization. During last 9 years he successfully contributed to the delivery of several projects of increasing importance in the Quality area such as new plants certification and introduction of Lean Six Sigma strategy in Bridgestone EMEA. He also actively collaborates in different Global Task Forces within the Bridgestone Corporation.
Marco has a Master degree in Management Engineering and is also a certified IATF16949 and ISO9001 lead internal auditor.
Filipe Barbosa - Actio Consulting
Partner and Senior Consultant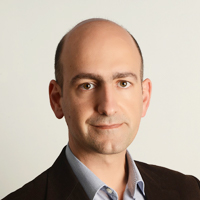 Mr. Filipe Barbosa has over 17 years of experience utilizing Lean Six Sigma (LSS) methodologies for real business results. Mr. Barbosa has developed extensive experience working across multiple industries as a leader, trainer, facilitator, project manager, and consultant with many high performing organizations. He is a natural completer/finisher and his methodical problem solving approach to complex issues has led to improved process effectiveness and efficiency. He is able to communicate and interact seamlessly with people at all levels in the organizations and thus influence them to achieve customer-focused solutions which improve processes and quality through the application of Lean Six Sigma.
Martin Rowlson - Uber
Global Process Excellence Manager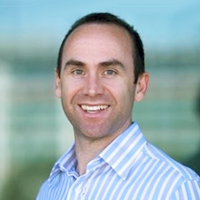 Martin hails from Nottingham in the UK. However, he spent eight years in Australia and has now lived in the Netherlands with his wife Jade, pet parrot Basil and mini Schnauzer Loki for the last three years. Jack is a degreed chemist/physicist, Lean-Sigma Master Black Belt and holds three external certifications in lean-sigma, quality engineering and reliability from the American Society of Quality and is a Senior Member.
He is very passionate about driving and teaching continuous improvement methods across all industries as illustrated by his 25 year career path covering Aviation, FMCG, Supply chain, logistics, finance and now IT. Martin's latest challenge sees him leading the Process Excellence team at Uber with the aim of aligning innovation and efficiency whilst creating a sustained culture of continuous improvement. He is a huge fan of Formula One, Tennis and of course, Game of Thrones!
Rhys Hillman - Uber
Global Process Excellence Capability Lead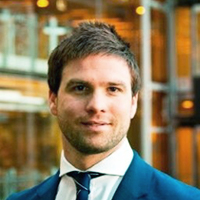 Rhys is originally from Australia before moving to the UK in 2016 where he lived and worked in London for 2 years. He has since located to Amsterdam where he is currently living.
With 10+ years in the financial services industry and now in tech and in multiple roles, he has a real passion for developing and growing future process thought leaders wherever he is in a business. Rhys's current challenge is leading the development, scaling and creating a Process Excellence culture globally at Uber. Outside of work, he enjoys travelling the world, food/wine/whiskey, sport (I'm Aussie so an interest in sport is kind of a birthright).....and the list can go on.
Peg Pennington - MoreSteam
President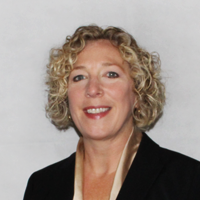 Peg Pennington joined MoreSteam's executive team in 2018 and provides leadership to all company operations. Previously, Peg was the Executive Director of the Center for Operational Excellence at The Ohio State University. She will continue as an adjunct instructor of the Master of Business Operational Excellence ("MBOE") curriculum at Ohio State's Fisher College of Business. Before joining Ohio State, Peg served in a managerial role at Emerson Network Power.
Peg earned a bachelor's degree in finance from Michigan State University and an MBA from the University of Dayton.
Kathy Miller - MoreSteam
Vice President of Business Development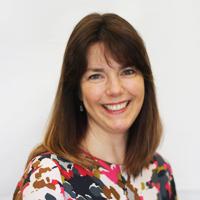 Kathy Miller promotes process improvement tools and techniques and heads up MoreSteam's European sales efforts. Kathy joined MoreSteam in June, 2007, as the Director of Sales. Prior to that, she worked as a program Developer at the American Society for Quality (ASQ) and in training-related roles in companies related to the food-business, including Johnsonville Sausage and Whole Foods Market.
Kathy earned her Lean Six Sigma Green Belt in 2006. She earned her B.A. from the University of Wisconsin, Madison and an M.A. in Curriculum and Instruction from the University of Wisconsin, Milwaukee.
Frank Bornhöft - PROCISE
Managing Director, Master Black Belt & Scrum Master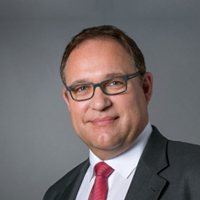 Frank is accountable for the consulting business at PROCISE Germany. PROCISE is a specialized consulting company located in Frankfurt and Munich. Our focus are Efficiency, Excellence and Transformation Programs.
Frank studied technical informatics and has consulting experience of more than 27 years. He became a Black Belt and Master Black Belt at GE Capital, was accountable for Lean Sigma at IBM Strategy & Change and for Lean Six Sigma at Horváth & Partners. As head of Process Excellence, Frank was accountable for a team of Black Belts at Xchanging Transaction Bank (of Deutsche Bank) and improved process excellence in financial services. His experience as Professional Scrum Master helps him to combine Agile, Lean Six Sigma and Change Management Methods to an effective approach.
Alexander Silantyev - PwC Advisory Belgium
Master Black Belt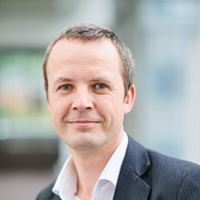 Alexander Silantyev is a Master Black Belt at PwC Belgium where he leads the Continuous Improvement practice offering not only Lean Six Sigma but also agile methods, such as Design Thinking, to the market. Before joining PwC, Alexander worked as a Continuous Improvement Leader for AB InBev. Holding a bachelor's degree in Mechanical Engineering, Alexander has acquired expertise in maintenance, having worked in a number of companies for the last 19 years. He is currently taking Executive MBA class at Vlerick Business School and will graduate next year. Alexander is passionate about teaching and coaching and is eager to apply new concepts and technologies into his work. He gets really excited knowing that his support helped the clients.
Jochen Vincke - PwC Advisory Belgium
Master Black Belt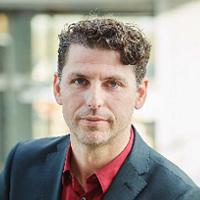 Jochen is a Master Black Belt at PwC Belgium where he leads the manufacturing services. Jochen has implemented numerous continuous improvement programs across the globe, with companies like Barry Callebaut, Bayer, Monsanto, and J&J. He is a bio-engineer in environmental science, studied business economics and operations and holds an executive MBA from Vlerick Management School. Jochen is passionate about new technology and how it impacts the manufacturing industry. As a strong believer of the servant leadership model, he gets joy out of seeing people develop, feeling good at work and getting involved with purpose.
Colin Noone - Rolls Royce
Master Black Belt, Methods & Capability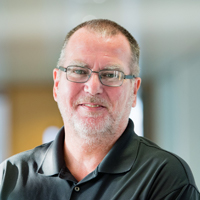 Since starting with Rolls-Royce back in 1977 as a young 16-year-old technical apprentice, Colin has always had a passion for learning, improvement and "making a difference." His lengthy career with the Company has helped him build a wealth of knowledge and experience that has taken him all over the world helping both Rolls-Royce and many of its suppliers solve complex problems and implement significant improvements in Quality, Cost and Delivery performance.
Working in the central Business Improvement team, Colin also manages the Global accreditation programme for the Rolls-Royce Lean 6-Sigma Belts and 8D Practitioners / Coaches. Colin is an Alumni Fellow at Nottingham Trent University and his motto is "You know you've had a good day when you have learnt something new."